Are Metal Or Wood Swing Sets Better
Estimated reading time: 4 minutes
When it comes to choosing the perfect swing set for your backyard, the decision between wood and metal swing sets is one that many parents and caregivers grapple with. Both options offer their unique advantages, but there's something timeless and charming about wood swing sets that sets them apart. In this article, we will delve into the world of swing sets, focusing on the enduring appeal of wood swing sets and why they might be the superior choice for your family's outdoor playtime. This article is written for those interested in buying a swing set for their backyard.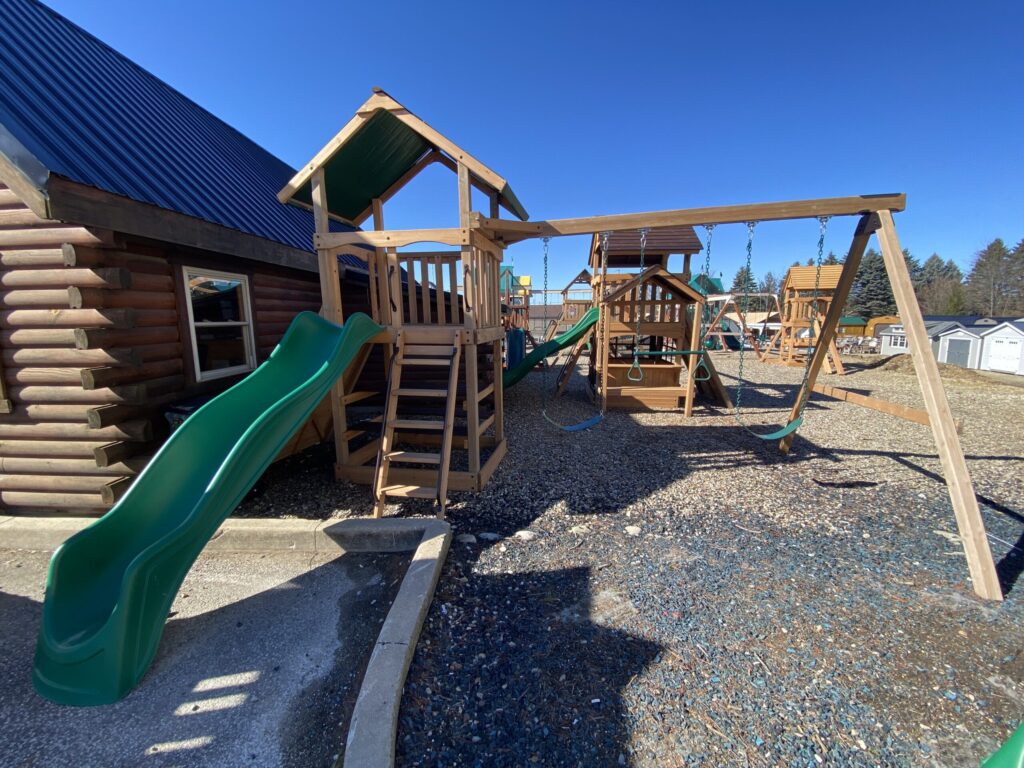 The Natural Beauty of Wood
One of the most compelling reasons to opt for a wood swing set is its natural beauty. Wood has an innate warmth and aesthetic appeal that metal simply cannot replicate. A well-crafted wood swing set blends seamlessly with the natural environment of your backyard, enhancing its visual appeal and creating a harmonious outdoor space. Whether you choose cedar, redwood, or another quality wood species, the rich tones and grain patterns add a touch of rustic elegance to your backyard.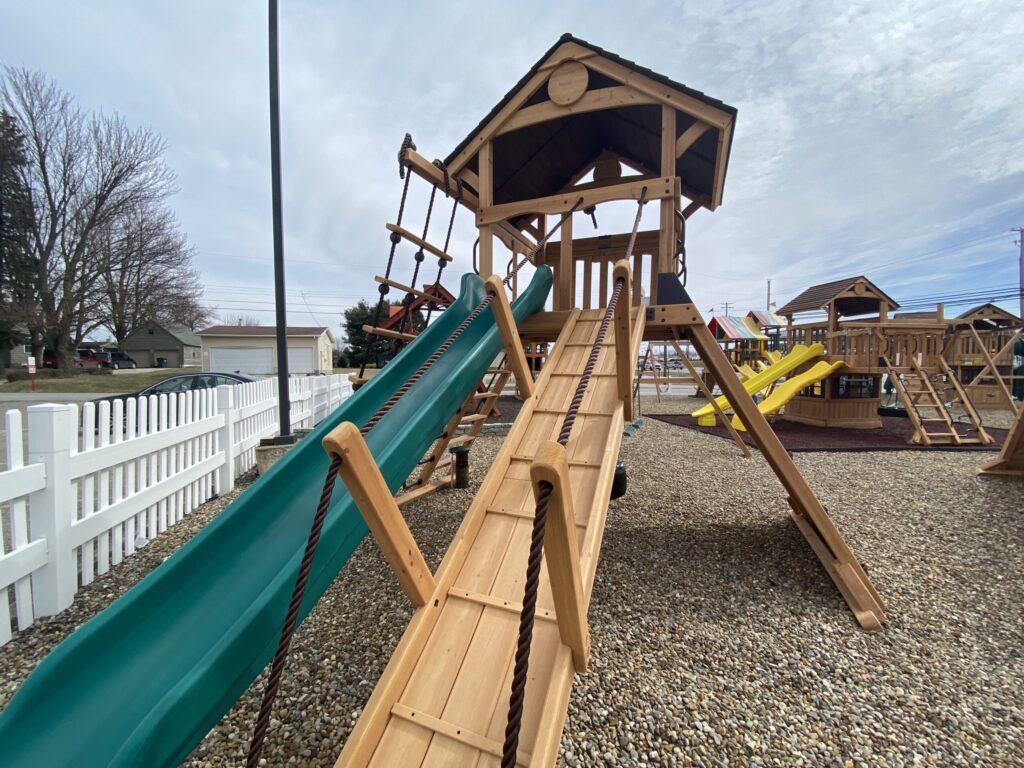 Durability and Longevity
Contrary to popular belief, wood swing sets can be exceptionally durable when constructed from high-quality materials. Cedar and redwood, in particular, are naturally resistant to decay, rot, and insect infestations, making them ideal choices for outdoor structures. With proper maintenance and sealing, a wood swing set can withstand years of use, even in various weather conditions. In fact, many families find that their wood swing sets outlast their children's need for play equipment.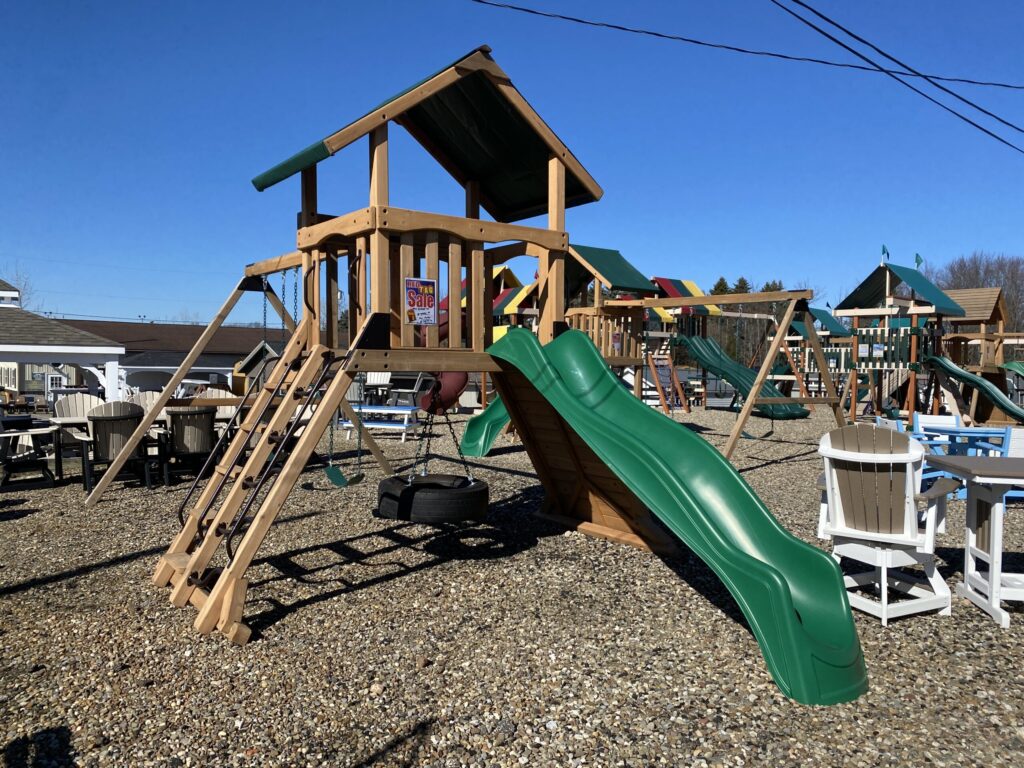 Customization and Personalization
Wood swing sets offer unparalleled flexibility when it comes to customization and personalization. Unlike metal swing sets, which often come in fixed designs and configurations, wood sets can be tailored to suit your specific preferences and needs. You can add unique features like climbing walls, rope ladders, or tire swings, allowing you to create a playset that caters to your child's interests and encourages imaginative play.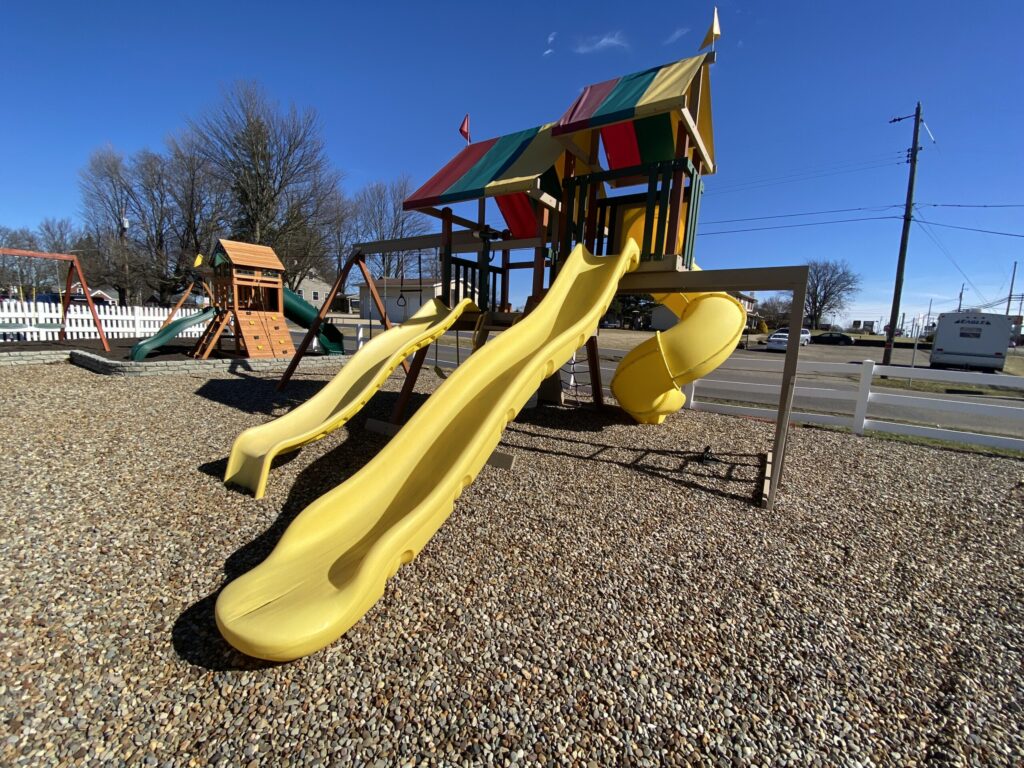 Safety and Comfort
Wooden swing sets are known for their safety and comfort. The rounded edges and smooth surfaces of wood are less likely to cause scrapes or injuries during play. Additionally, wood maintains a comfortable temperature in various weather conditions, preventing burns from hot surfaces or discomfort from cold metal. This ensures that your children can enjoy hours of safe and comfortable playtime in your backyard.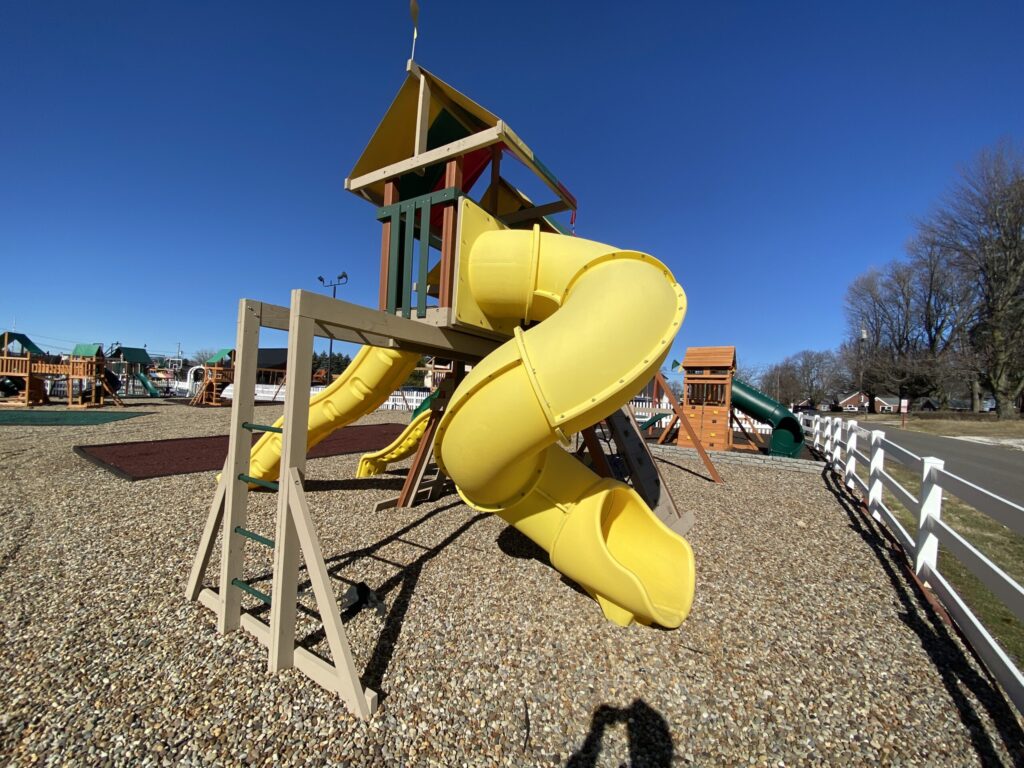 A Time-Honored Tradition
There's a certain nostalgia associated with wood swing sets that evokes cherished memories of simpler times. Wood swing sets have been a staple in American backyards for generations, creating a sense of tradition and continuity. Choosing a wood swing set for your family allows you to pass down the joy of outdoor play to the next generation, creating enduring memories that will last a lifetime.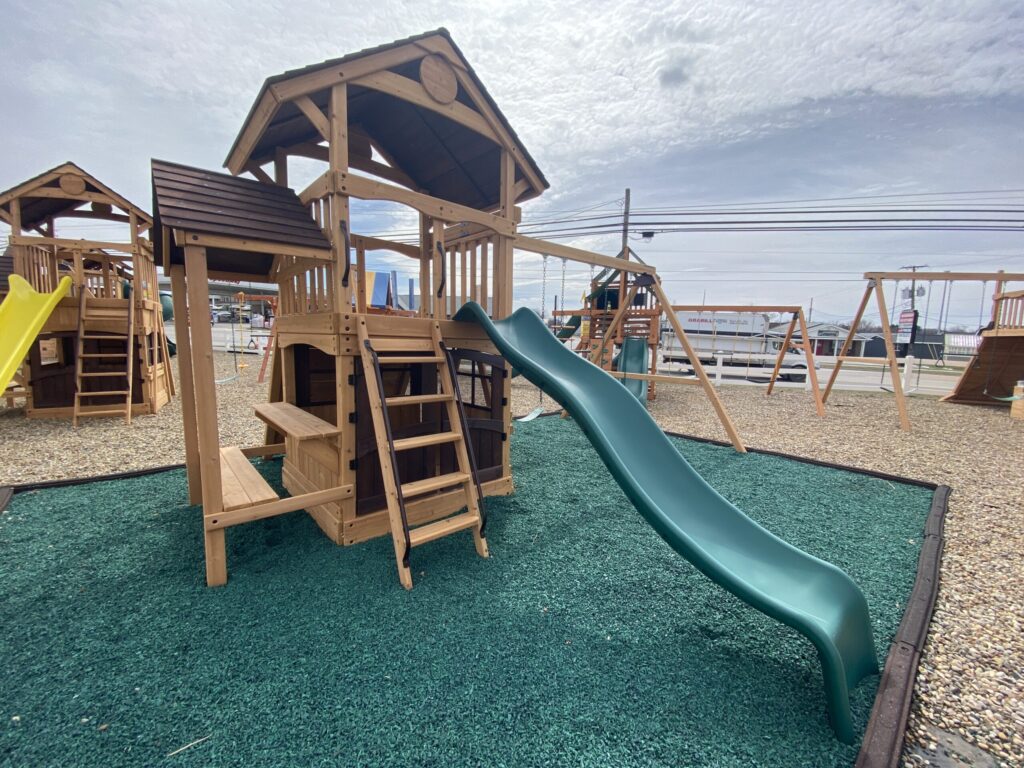 Conclusion: The Unmatched Appeal of Wood Swing Sets
While metal swing sets certainly have their merits, it's the enduring appeal of wood swing sets that continues to capture the hearts of families across the country. With their natural beauty, durability, customization options, safety, and the tradition they represent, wood swing sets offer a superior outdoor play experience for children and a timeless addition to your backyard. When you invest in a well-crafted wood swing set, you're not just buying a piece of play equipment; you're creating a cherished space where your children can explore, learn, and create memories that will last a lifetime.