Contact Our Team Today – We The Quality Swing Set For Sale, Basketball Hoops For Sale, Trampolines For Sale and so much more!
Contact our professional team to ensure the best quality in customer service, the right direction for your next play set, basketball hoop, swing set, trampolines and much more with Kids World Play Systems. 
Need a new swing set in your backyard? Be sure to contact us today! When looking for a swing set for sale, it is important to get ahold of experts that know the trade of setting it up, how to maintain it, and much more. Our swing set experts aim to ensure you get quality in every swing set that you buy with us. Our team can also help you if you are looking for basketball hoops for sale, and trampolines for sale. The team is proud to offer you the best in information about what playsets, basketball hoops, and trampolines no matter where you are.
If you are a facility looking to buy a commercial playground, please call our commercial swing set department and we will ensure we start the conversation about your commercial playground. 
We have been creating high quality playgrounds for decades, and our expert team of Swing Set Specialists is standing by ready to help you choose the perfect play set. We can install in most backyards* and provide a 12 month warranty with every installation. We offer plenty of deals and are happy to help you get your addition as soon as possible. Our experienced staff will work with you to find designs that meet your needs and budget – we offer both natural wood and synthetic options, as well as specialty equipment like rock walls, slides, swing sets, aerial ropes courses ,and more!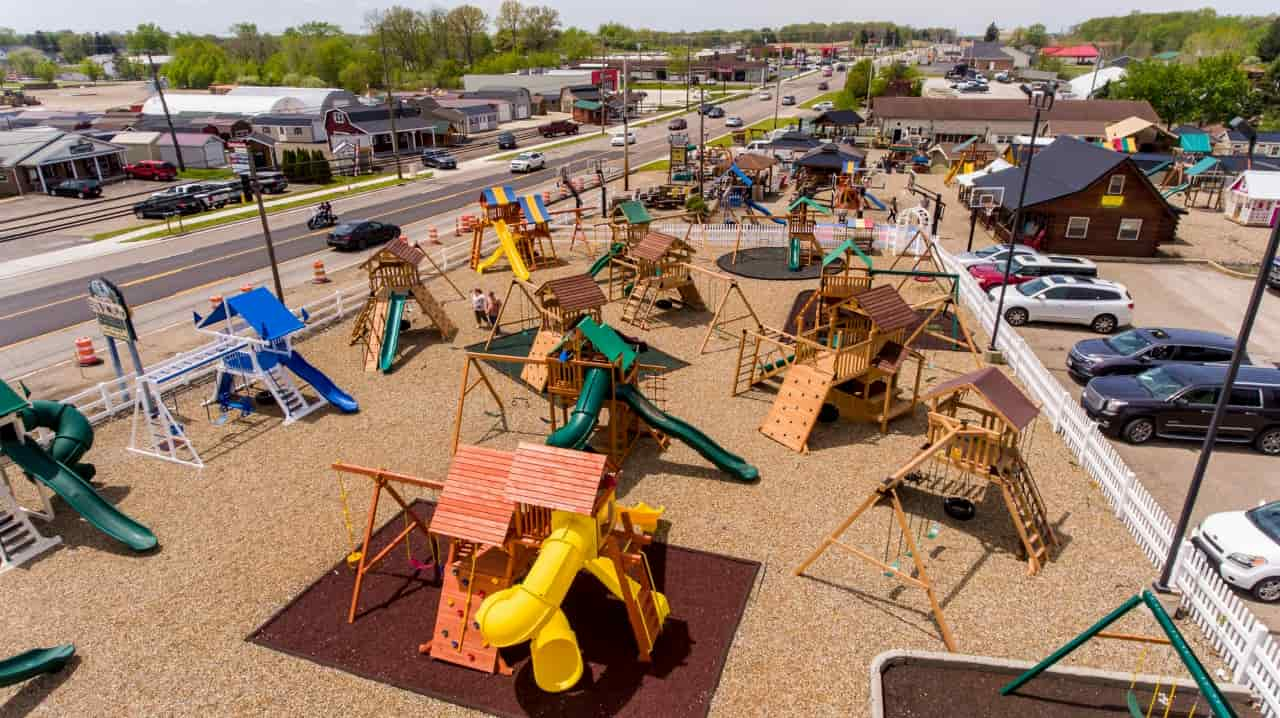 HARTVILLE HOURS
Monday
Tuesday
Wednesday
10:00 AM - 6:00 PM
Thursday
Friday
Saturday
Sunday
12:00 PM - 4:00 PM
MEDINA HOURS
Monday
Tuesday
Wednesday
10:00 AM - 6:00 PM
Thursday
Friday
Saturday
Sunday
12:00 PM - 4:00 PM