Backyard Basketball Hoop Ideas
Estimated reading time: 5 minutes
Are you an avid basketball fan wanting to make your backyard the perfect court for playing pickup games with friends? If so, then having the right backyard basketball hoop is essential. Not all hoops are suitable for a home court though! That's why we've created this comprehensive guide on everything you need to know about setting up your own backyard basketball system. From choosing the right hoop and court marker setup to learning how to maintain it over time, we'll cover it all in our blog post today. So if you want tips and tricks on transforming your outdoor space into the perfect place to practice shooting three-pointers or layups, stay tuned – because these ideas will help give your backyard basketball game that extra edge!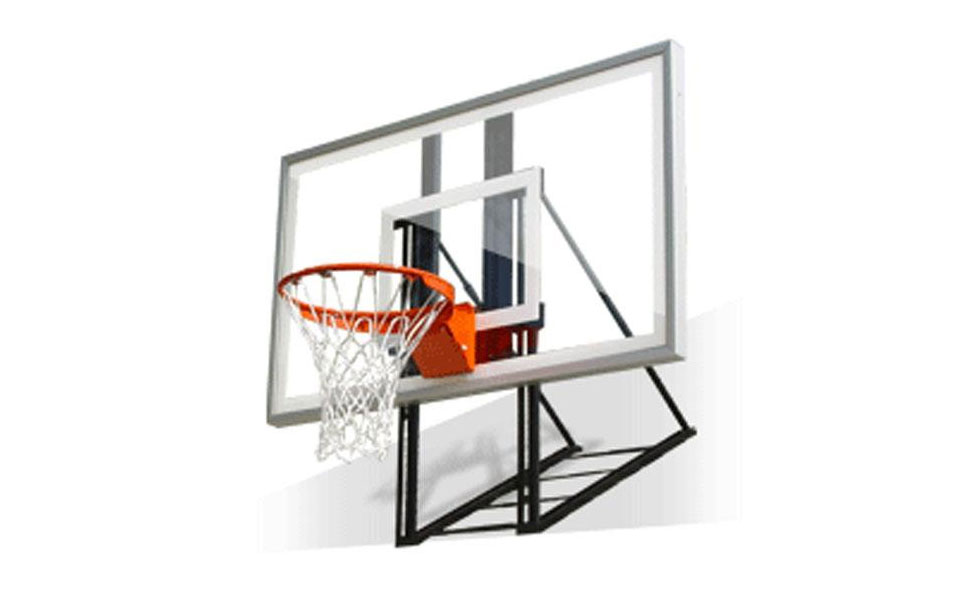 Break the mold with a custom-built basketball hoop – what shape, color, and size will best suit your outdoor space
If your outdoor space could use some extra life, a custom-built basketball hoop is the perfect way to add fun, energy and even pride of ownership. Choose from shapes ranging from traditional round to modern square designs in a variety of materials including wood and aluminum. You can even select different colors and sizes to accommodate your preferred playing experience. Whatever shape, color or size you decide upon, you are guaranteed to enjoy playing on a one-of-a-kind hoop that is uniquely yours. Start enjoying the outdoors with an unforgettable addition and break the mold with a custom-built basketball hoop today!
Utilize existing structures like fences or trees to mount your hoop
If you're looking to mount a basketball hoop outside, one option is to make use of an existing structure such as a fence or tree. When properly secured, these structures can be used to support the weight of the hoop while providing stability and security. When attaching to a fence, use long screws and secure the backboard with right angles connections. For trees, select a healthy and strong trunk that won't be affected by rot over time or lean too far when additional weight is added. Make sure to attach on both sides of the tree; otherwise one side may take most of the stress. Mounting your hoop on existing structures will give you optimal performance without worrying about a weak base.
Add lighting for nighttime games and practice sessions
Outdoor nighttime games and practices often require some additional considerations. One of the most important, yet overlooked, is lighting. Having adequate lighting on the field or court can make all the difference between a fun and successful experience, and one that is full of missteps due to lack of visibility. Adding extra lighting can give athletes the ability to practice in a safe environment as well as engage in friendly competition without having to rely solely on ambient moonlight. Safely illuminated night-time offerings are sure to liven up game nights for those looking for an alternative activity after dark.
Install a sturdy rim and backboard made from high-quality materials to withstand fierce dunks
Having a quality backboard and rim is essential for any serious player who loves to do some dunking; without it, the best players will struggle to impress during pick-up games. That's why it pays to invest in products that are made from the strongest materials. There are plenty of brands out there who offer rims and backboards that feature nylon netting and metal frames designed to withstand even the toughest baskets. The durable construction of these basketball hoops mean they won't bend or become loose over time, ensuring you always have smooth rebounds whether you are just playing casually or taking part in serious tournament games.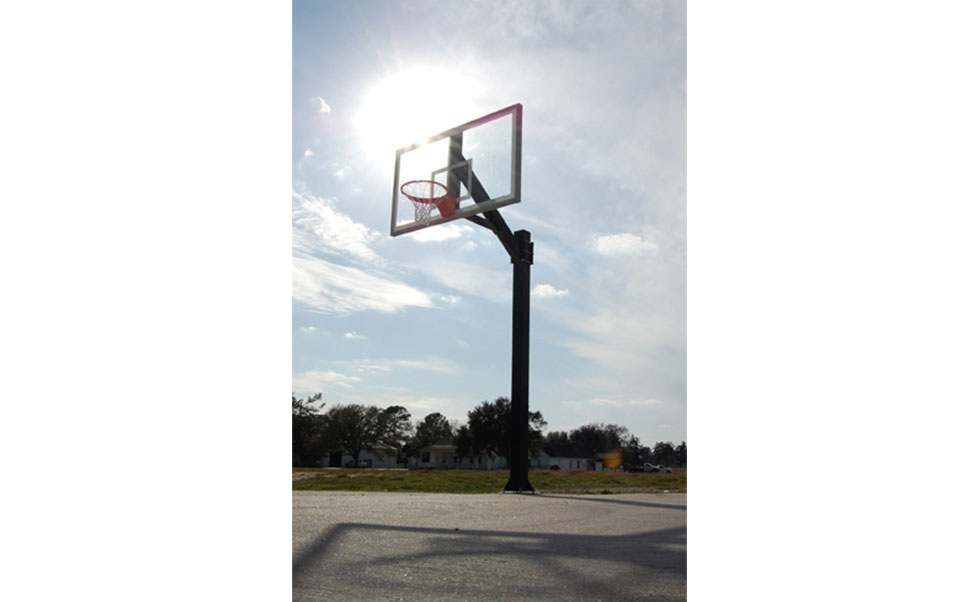 Consider an adjustable hoop that can grow with your family's needs
An adjustable hoop can provide endless hours of fun for your family. Whether you have a single child or are expecting multiples, this versatile piece of outdoor equipment can be adapted to the size and age of the children playing. Its sturdy metal frame can expand from an average height style to one that fits pre-teen and even adult players. It also allows you to make finer adjustments in order to maintain regulation heights for basketball, soccer and hockey games–a great way to keep competitive games interesting! With its reliable construction and low cost, an adjustable hoop is a wise investment for your growing family.
Don't forget about the court! Create a regulation half-court or just some lines with painters tape for fun pickup games
Have you ever wanted to play a pickup game of basketball but just don't have enough people for a full court? Well, now's your chance! Create a regulation half-court or simply mark out some lines with some painters tape and you've got yourself what you need for those small games. You'll be able to enjoy all the fun of shooting hoops without needing five players on each side. Best of all, it's great exercise and way to keep having fun even during these trying times. So don't forget about the court – create one in your driveway or backyard today!
Concluding
Investing in a customized basketball hoop is a great way to show your family and friends how unique you are! Not only can they appreciate the design, but they also get to experience the fun of playing pick-up ball games together. It's an activity that will encourage physical activity, improve hand-eye coordination, keep everyone entertained, and build camaraderie.
With this hoop, game nights will be taken to the next level! Whether you're looking for something big or small, simple or personalized, there's something out there for everyone. So go ahead – break the mold and create the backyard of your dreams!