Best Swing Sets – Kids World Swing Sets
Estimated reading time: 6 minutes
Are you looking for an exciting playground option to add to your backyard? Look no further than Kids World Play Systems, a leading supplier of top-of-the-line swing sets. Whether you're just getting started or wanting to upgrade your existing set, these products are designed with safety and fun in mind. With our wide selection of durable frames, colorful canopies, expressively themed panels and kid friendly features parents can trust that they're investing in something special that'll provide years of entertainment for their children!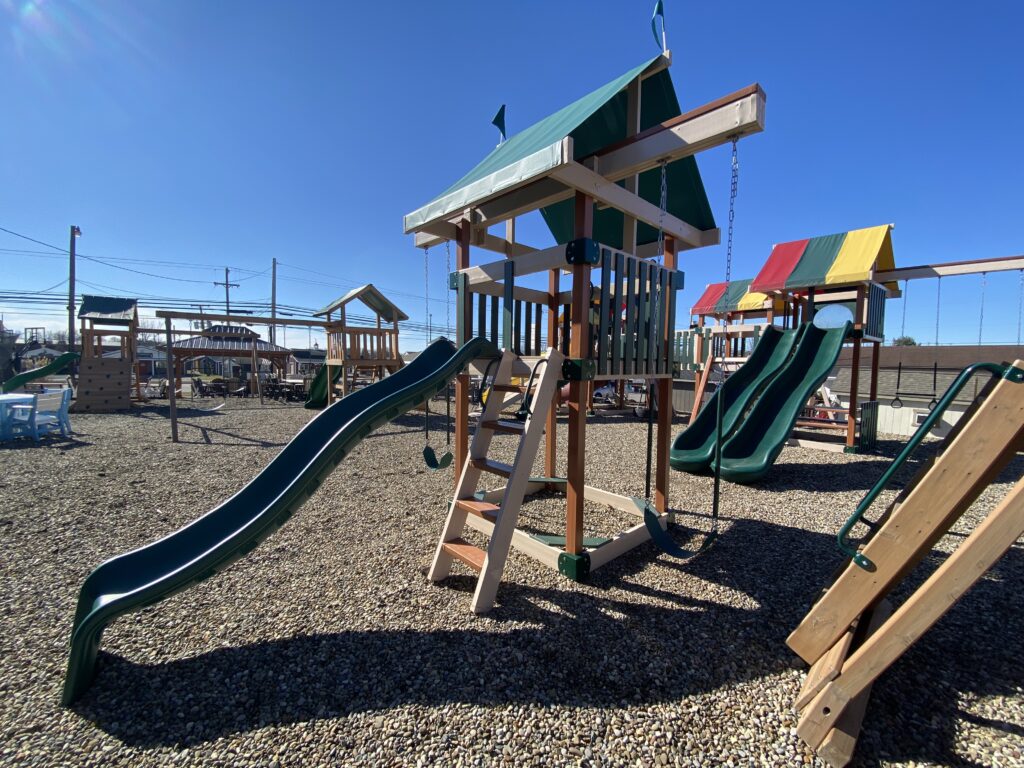 Introducing Kids World Play Systems and their Range of Swing Sets
Are you looking for a way to encourage your kids to get active and have fun outdoors? Look no further than Kids World Play Systems. Our range of swing sets offers endless opportunities for kids to play, climb, and swing to their heart's content. We understand the importance of safety when it comes to children's play equipment, which is why our swings are designed with high-quality materials and meet ASTM safety standards. With customizable options to fit any backyard, our swing sets are the perfect addition to your family's outdoor playtime. Bring a smile to your child's face with Kids World Play Systems – where fun and safety come together.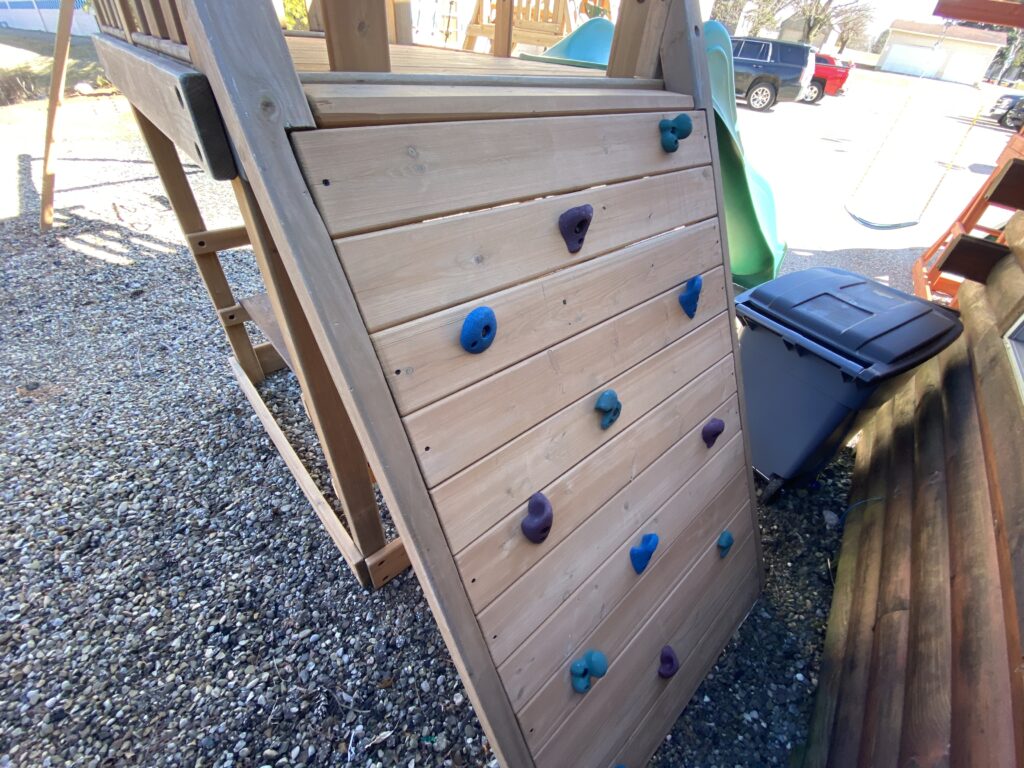 Safety Features Built into Every Swing Set
Swing sets are a classic addition to any backyard, and they're a great way to encourage kids to play outside and get moving. But as a parent, safety is always a top concern. That's why every swing set comes equipped with a variety of safety features that are designed to keep children protected while they're having fun. From sturdy, rust-resistant materials to secure anchoring systems, every detail has been carefully considered to ensure that your child can swing, slide, and climb with confidence. So if you're looking for a backyard playset that you can feel good about, look no further than the swing sets that have been built with safety in mind.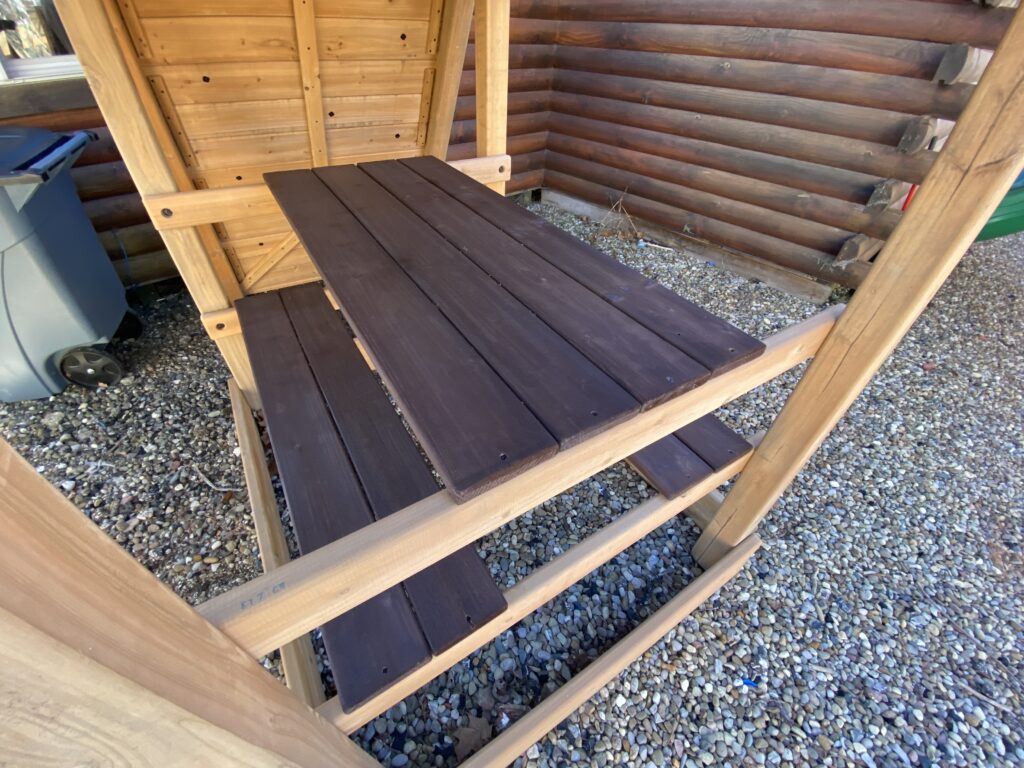 Why Quality Matters for Lasting Durability
When making a purchase, it's easy to be lured by low prices. However, choosing a low-quality product, while it may seem like a good deal in the moment, may end up costing you more in the long run. This is especially true when it comes to items meant to last for years, such as appliances, furniture, and clothing. Investing in quality goods ensures they'll not only endure frequent use and wear, but also maintain their functionality and style. At the end of the day, quality is key to long-lasting durability. Don't take shortcuts when it comes to your purchases – choose quality over quantity every time.
Customizing Your Child's Experiences to Their Age and Interests
As a parent, you want your child to have the best experiences possible. Customizing these experiences to fit your little one's age and interests can make all the difference. Rather than simply signing them up for generic activities, try to find options that cater to their unique personality and preferences. From dance classes to sports teams, there are countless opportunities available that can help foster your child's growth and development. By tailoring their experiences to their individual needs, you can help them thrive and ensure that they have a great time in the process. So why settle for less when you can give your child the chance to truly shine? Start exploring your options today!
Our Top Swing Sets
Panda Swing Set
Adventure Outlook XL4
Tundra With Green Vinyl Canopy
Space Saver
Castle II With Wooden Roof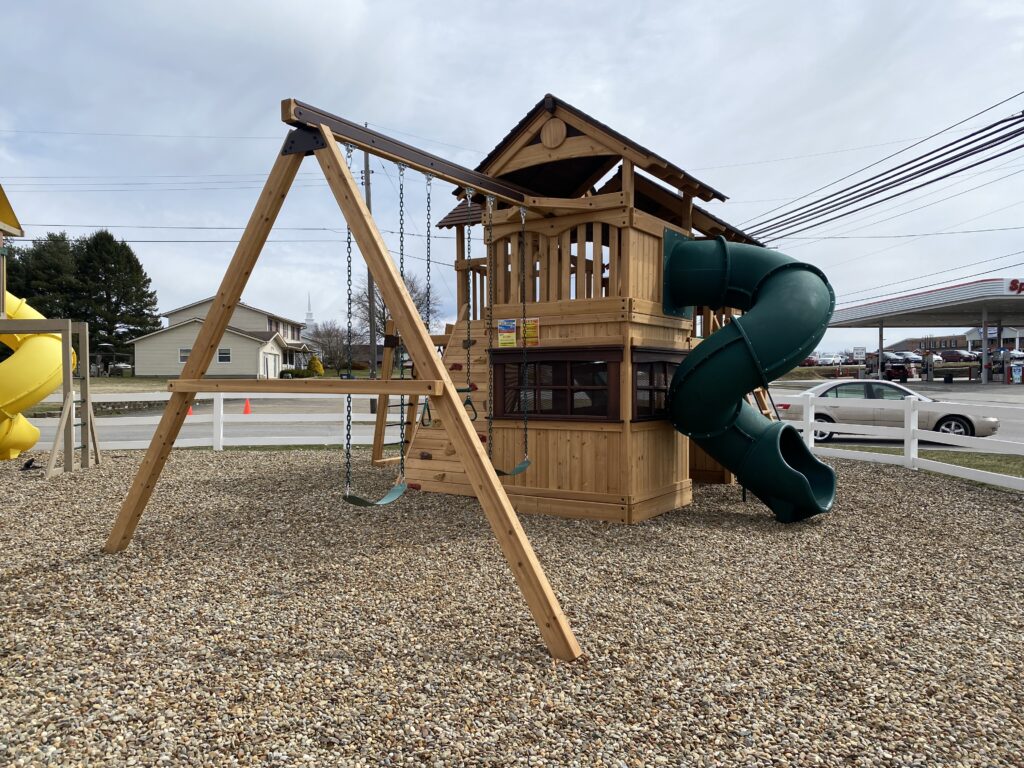 Tips for Easy Installation and Maintenance of Your Swing Set
Are you tired of the hassle that comes with installing and maintaining your child's swing set? Look no further! We've compiled some easy tips to help you out. For installation, make sure to read the instructions thoroughly before beginning and gather all necessary tools beforehand. Consider enlisting the help of a friend or family member to make the process smoother. Regular maintenance is also important to ensure the safety of your child. Check for loose hardware and bolts, and tighten as necessary. Clean any debris or leaves that may have accumulated on the swing set. Taking these simple steps will provide your child with a safe and enjoyable play experience, without the stress on your end. Give yourself peace of mind and follow our tips for easy installation and maintenance of your swing set.
Overview of Different Models – What Sets Kids World Play Systems Apart
At Kids World Play Systems, we take pride in offering a wide range of play system models that cater to different age groups and preferences. Our models are designed to provide maximum safety, durability, and fun for kids. Plus, we go above and beyond to offer customization options that allow you to create a play system that perfectly fits your space and vision. What sets us apart from the competition is our commitment to quality materials, excellent craftsmanship, and attention to detail. We believe that every child deserves a safe, exciting, and engaging play environment, and we strive to make that a reality with our play systems. With our wide selection of models and customization options, you are guaranteed to find a play system that will be loved by kids and adults alike.
Mom and Dad, buying a swing set for your children is an important decision. After all, you want to provide them with the best experience possible, and Kids World Play Systems offers that with their variety of swing sets. From the highest quality materials to customize the swing set based on your child's age and interests, Kids World Play Systems has you covered. Plus, every swing set comes with safety features built-in plus installation and maintenance tips for easy use. With three distinct models to choose from that offer unique benefits that other manufacturers don't have, you can be sure you are investing in top quality when you choose Kids World Play Systems. Give your kids the memories they deserve with Kids World Play Systems today!