Design Your Own Playground
Estimated reading time: 7 minutes
As a parent, you want the best for your children. That doesn't just mean providing them with physical and emotional needs – it also includes helping them to develop mentally by creating enjoyable spaces just for play. With that in mind, why not create your own personalized playground? It could be anything from a castle-inspired obstacle course, or a space themed adventure park – all tailored to your family's needs and desires. In this blog post, we'll explore how you can design an incredible playground of your own making without having to take out a huge loan!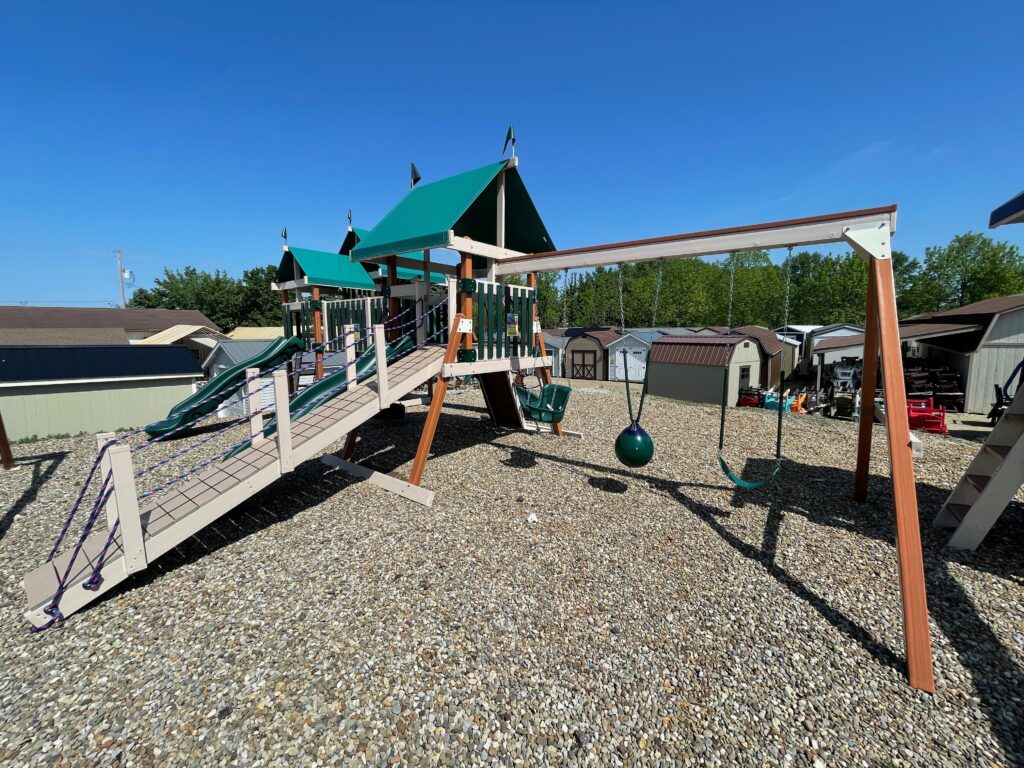 Materials Needed for Building a Playground
Building a playground is a wonderful way to provide joy and entertainment for children in a neighborhood, school, or other public space. To make it happen, there are some materials that you're definitely going to need. Some of these materials include lumber, swings, slides, sand, and rubber mulch. Lumber is an essential component for building the structures that make up the playground. Swings and slides are the fun elements that will keep kids entertained for hours. Sand provides a soft landing spot for those inevitable falls, while rubber mulch provides a much safer surface for play than traditional mulch or grass. Achieving the perfect playground requires time, effort, and creativity, but with these materials, it's definitely achievable!
Choose a Space and Design the Layout of your Playground
Introducing an exciting opportunity to design the playground of your dreams! Whether it's a bright and colorful play area or a relaxing outdoor space, the possibilities are endless. Take a moment to carefully choose your location and consider factors such as size and accessibility. Now, unleash your creative side and begin to visualize the perfect layout! Will you include swings, slides, or climbing structures? Perhaps you'll add a sandbox or a reading nook for quiet playtime. Whatever your design, this is your chance to create a space that will bring joy and laughter to children for years to come. So let your imagination run wild and get ready to build the ultimate playground!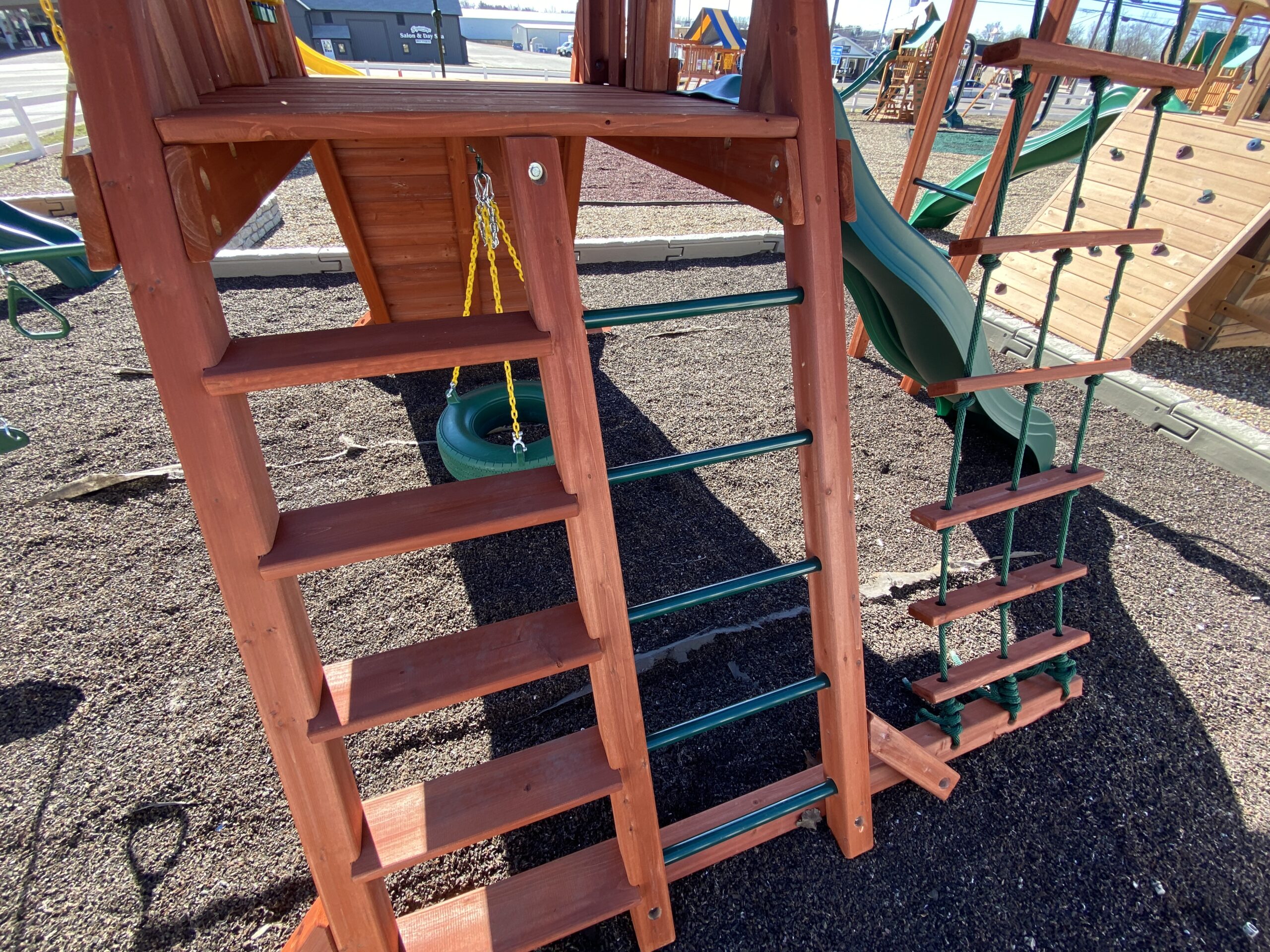 Invest in Quality Play Equipment for Safety and Fun
As a parent or caregiver, nothing is more important than the safety and happiness of the children in your care. That's where investing in quality play equipment comes in. Not only does it provide endless hours of fun, but it also ensures that kids play safely without the risk of injury. High-quality play equipment is designed with safety in mind and made from durable materials that can withstand the wear and tear of active play. From swings to climbing structures, investing in quality play equipment is a smart and worthwhile decision that parents and caregivers won't regret. So why settle for cheap and unsafe alternatives when you can give children the gift of fun and safety with superior play equipment?
Add Colorful Surfaces, Decorations, and Natural Elements to Enhance the Look and Feel of Your Playground
A playground should be a vibrant and engaging space for children to play and explore. Adding colorful surfaces, decorations, and natural elements can really enhance the look and feel of the area. Whether it's a splash of bright paint on the ground or a mural on a wall, colors can bring joy and excitement to any playground. Decorations like playful sculptures or hanging mobiles can add an element of whimsy and creativity. And let's not forget the natural elements; trees and plants can provide shade, oxygen, and a peaceful ambiance. By incorporating these elements, the playground can become a magical world for children to explore and foster their imaginations.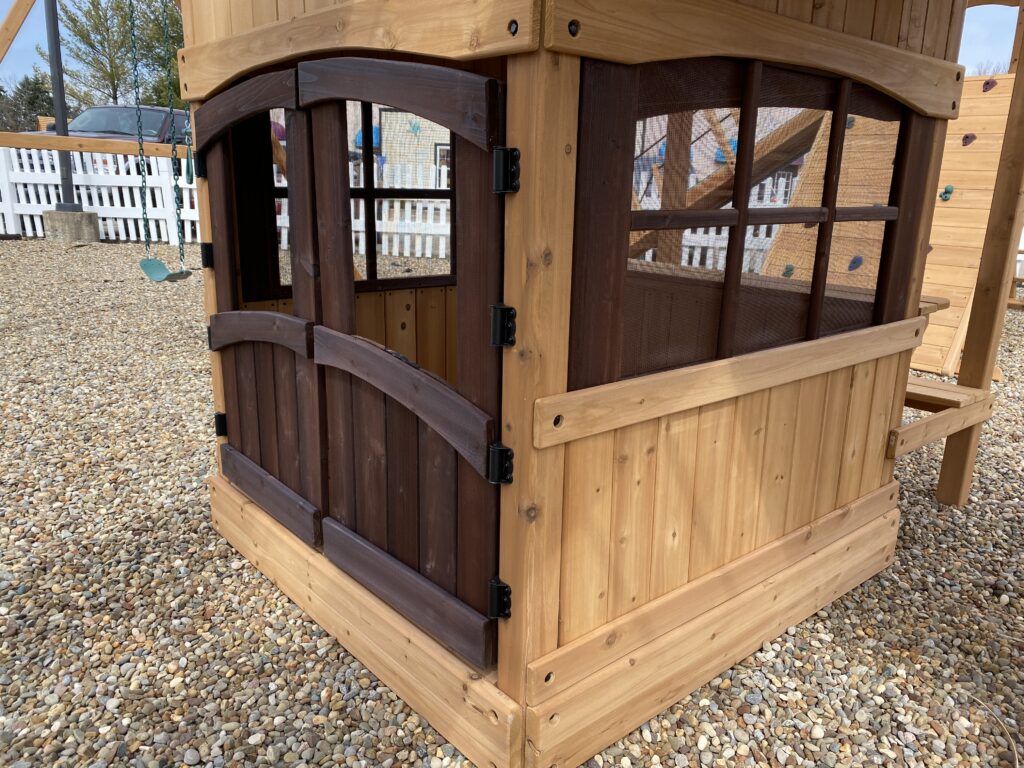 Make Room For Imagination with Creative Games and Activities
The power of imagination is a wonderful thing, especially when it comes to children. As adults, we often forget just how important it is to let our imaginations run wild. Luckily, there are plenty of creative games and activities that can help us tap into that childlike wonder once again. From building forts out of blankets to creating art with unconventional materials, the possibilities for imaginative play are endless. Not only are these activities fun, but they also help to promote cognitive development and problem-solving skills. So go ahead and make room for imagination with these creative games and activities – you never know where your next great idea may come from.
Maintain Your Playground with Regular Cleaning, Repairs, and Updates
Playgrounds are hubs of fun and adventure for children of all ages. However, without regular upkeep, they can quickly become unsafe and unappealing. That's why it's important to prioritize the maintenance of these vital community spaces. By performing regular cleaning, repairs, and updates, not only can you ensure a safe and inviting space for children to play, but you can also extend the life of your playground equipment. Routine inspection and maintenance can catch potential issues early, allowing for efficient and affordable repairs. Additionally, updating elements of your playground – such as adding new equipment or surfacing – can increase its overall popularity and keep children coming back for more fun. So, take the time to invest in your playground's upkeep – your community's children will thank you!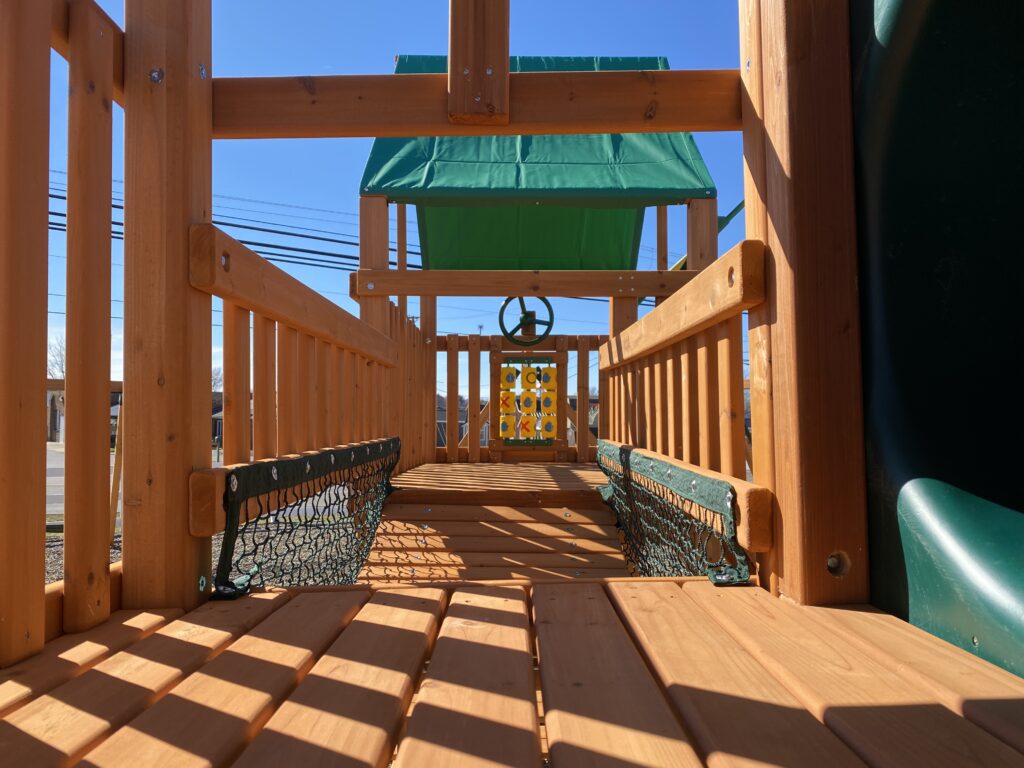 Building a playground for your children can be rewarding and fun, but it is also a lot of hard work. You need to take the time to become informed about all the different materials, purchase and install quality play equipment, design attractive landscapes and decorations, allow room for imagination through games and activities, and commit to ongoing maintenance. With that being said, in the end you will be providing a safe and enjoyable place for your kids to express their creativity while having a wonderful time playing with friends. So why don't you start today by gathering the right supplies? Who knows? The building of your playground could open new creative passions within yourself as well! So get started now—the rewards are worth it in the end. Design your own playground today to get started on the massive fun journey for the family!