How To Install Playground Rubber Flooring
Estimated reading time: 5 minutes
When it comes to installing rubber mulch there will be some guidelines that you will have to take. One of them is knowing how much material you have with you. This can end up making the day easy so you will not have to stop. Also when you do this you will want to make sure that you have all of the correct tools as well. Keep in mind that you can also be creative when you are doing something like this. Never forget that you can always fix your mistakes and learn from them too. Be sure you check the layout you are building in and have it measured correctly.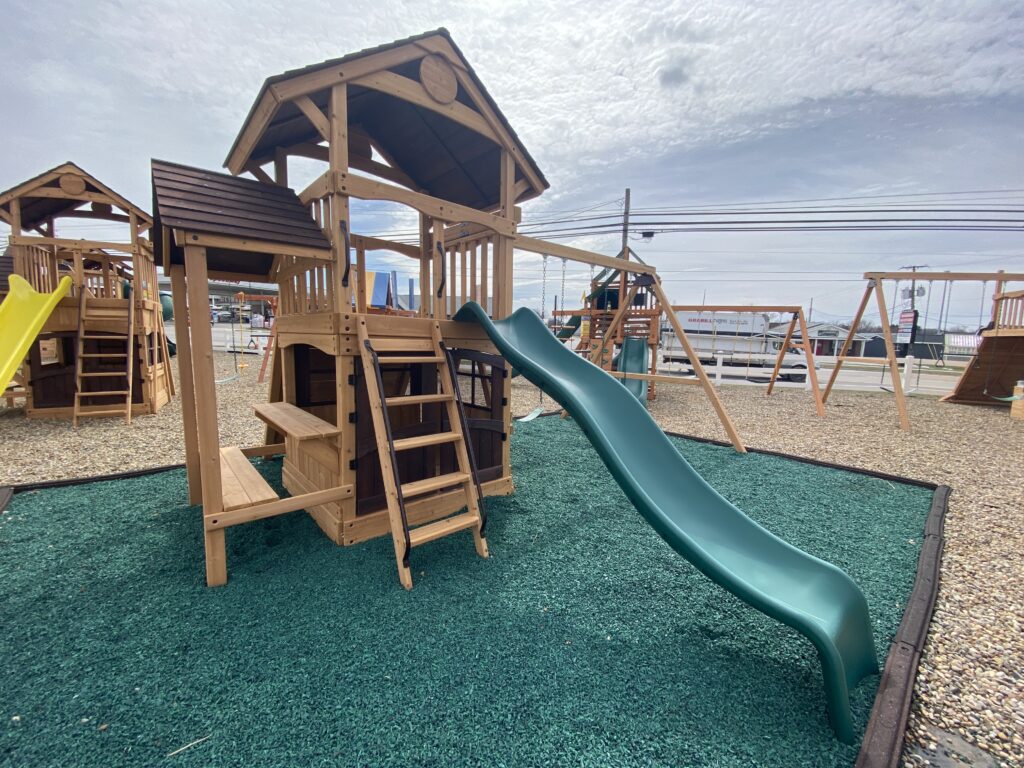 Different Playground Installations
When it comes to the installation process you may like to be well aware of all of the things you can be doing. One of them may end up cutting the different tiles to size. Also, you may even end up trying to mix and match different colors. Or you may end up having to try and make a certain picture too. There are so many great and fascinating designs that can become something like this. Then you may like to think about all of the playground units that will be getting installed there as well. This may have you create different patterns in certain areas.
Rubber Floor Matting
The matting that this uses is very durable as well as thick. So you can be sure that it will not easily peel away and become severely damaged that easy. Keep in mind that the materials used for this are going to be weather resistant as well. So you will not have to worry about the sun beating down on them and them becoming brittle. Plus the other thing will be not worrying about the ice destroying it like how easily it can destroy roads. Something else that may interest you is all of the different designs that can be crafted from this. Then you may even have your very own pattern selected.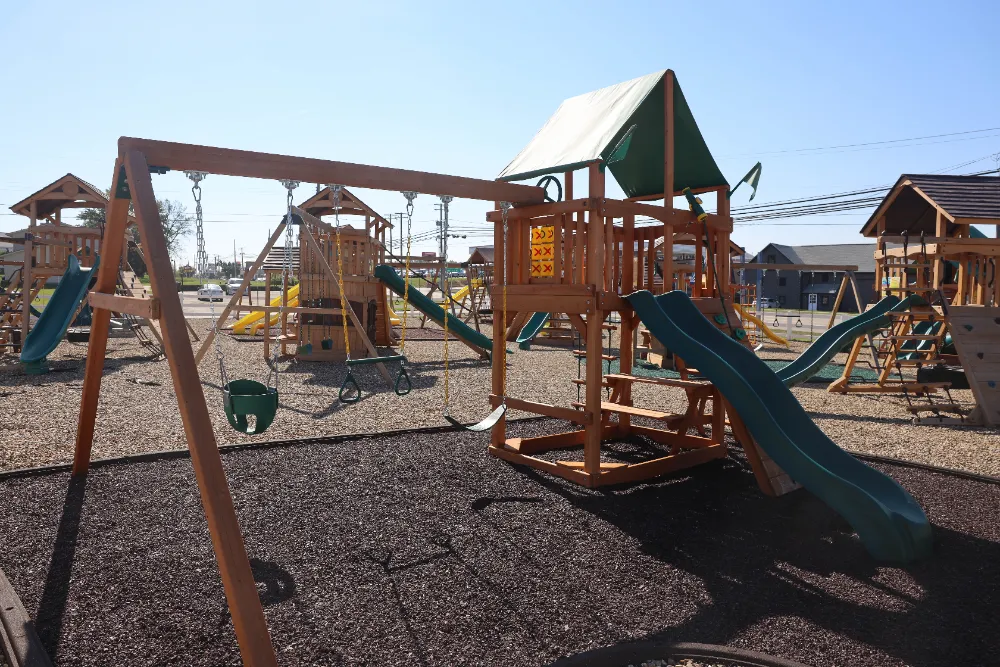 Different Floor Colors
When it comes to the colors you are going to have a good amount of options. You may like to have it just be a plain single color. Or you may also be interested in having it become multiple colors too. Then the colors can be the school colors or even a favored sports team. Plus another thing may be the colors of the playground units themselves. Then another idea might even be to use all of the different available colors. No matter what there is a color option for everyone to enjoy.
Rubber Flooring
When it comes to the rubber flooring they are mainly made from strong and durable rubbers made for high durability. There are also other ones that are made from recycled materials as well. These can really be used to make things last for many years to come. Also, another thing that you may like to know is that these are layered. So this will make the very dense and hard to destroy. There are also different amount of thicknesses when it comes to these too. No matter what you are going to be able to find the flooring you will need.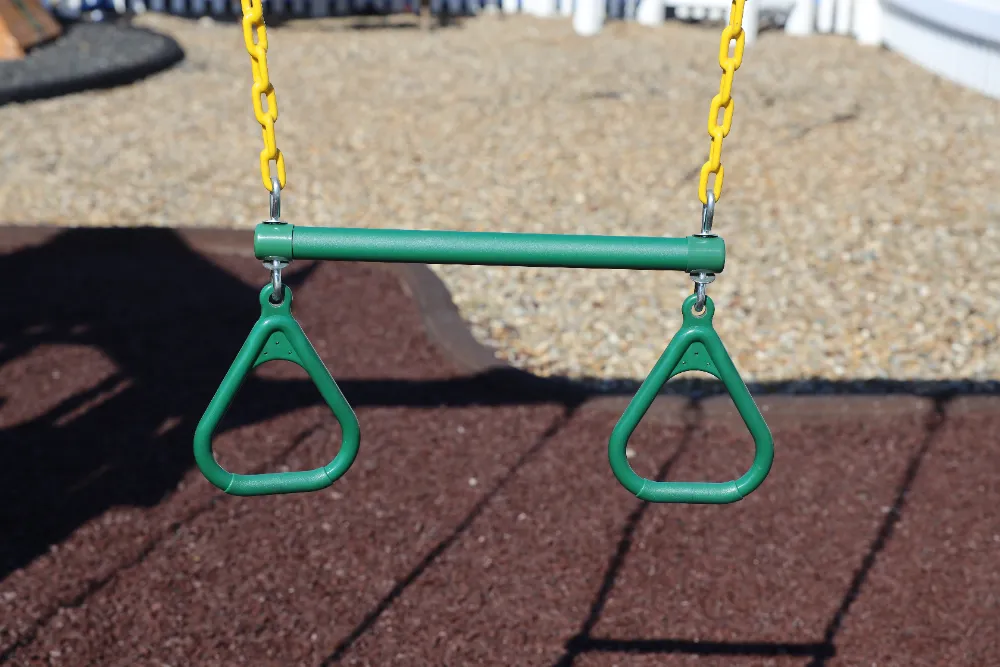 Different Floor Art Styles
These floors do give you the choice of some different floor art styles. This also can be changed due to what colors you may select as well. A floor style you may end up choosing could be something along the line of a pattern. Or it can even be something like a school logo. Plus there could just be some different symbols too. Then it may be something that the kids could have come up with. Or they can even be some kid-friendly cartoon characters as well. Then it may just be different sports arts.
Rubber Floor
A rubber floor is a very valuable material for what it is can what it can accomplish. Since this will not end up rotting from wet elements to dry out from heat it is built to last. Also, the density will make it very hard to accidentally chip or puncture. Plus you may be interested that it can even help stop slips too. Which is wonderful to help avoid many nasty injuries that can happen on a playground. You may also enjoy thinking about if someone does fall they won't get cut or scrapped. So when you have a indomitable unit such as this then there are going to be no worries.
Closing
Now you have a general idea of what it takes to install playground rubber flooring. Then you understand different playground installations as well. Plus you have an understanding of the rubber flooring matting that is used. Also, you know that there is a multitude of great color options as well. You know that the rubber flooring is a very versatile product. There are also a variety of great art styles when it comes to this as well. Let's not forget how this rubber floor can help prevent injuries to children.