How To Keep Birds Off Swing Set – A Definitive Guide
Estimated reading time: 5 minutes
Your backyard swing set is a source of endless fun for your children, providing them with hours of laughter and outdoor play. However, as much as your kids enjoy it, birds may also find your swing set attractive, leading to unwanted messes and potential damage. If you're looking for ways to keep birds away from your swing set without harming them, we have some effective strategies and humane solutions to share.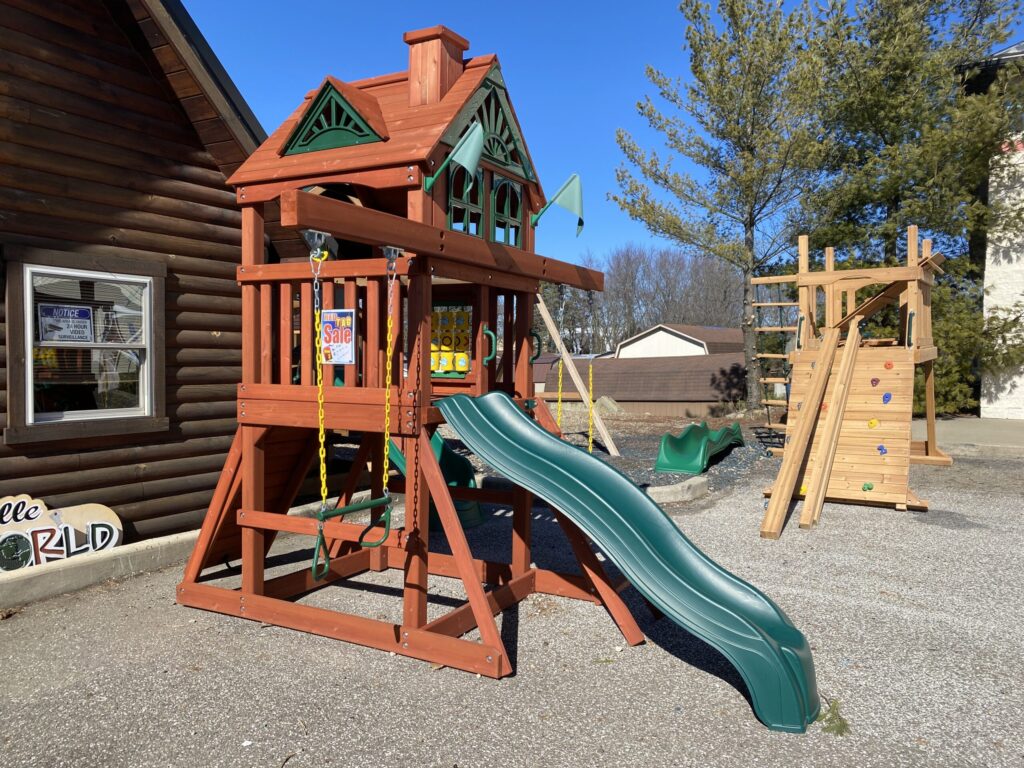 1. Choose the Right Location
The first step in preventing birds from congregating on your swing set is to choose a location wisely. Avoid placing the swing set near trees with overhanging branches or near bird feeders, as these can attract birds. If possible, position the swing set away from areas where birds frequently visit.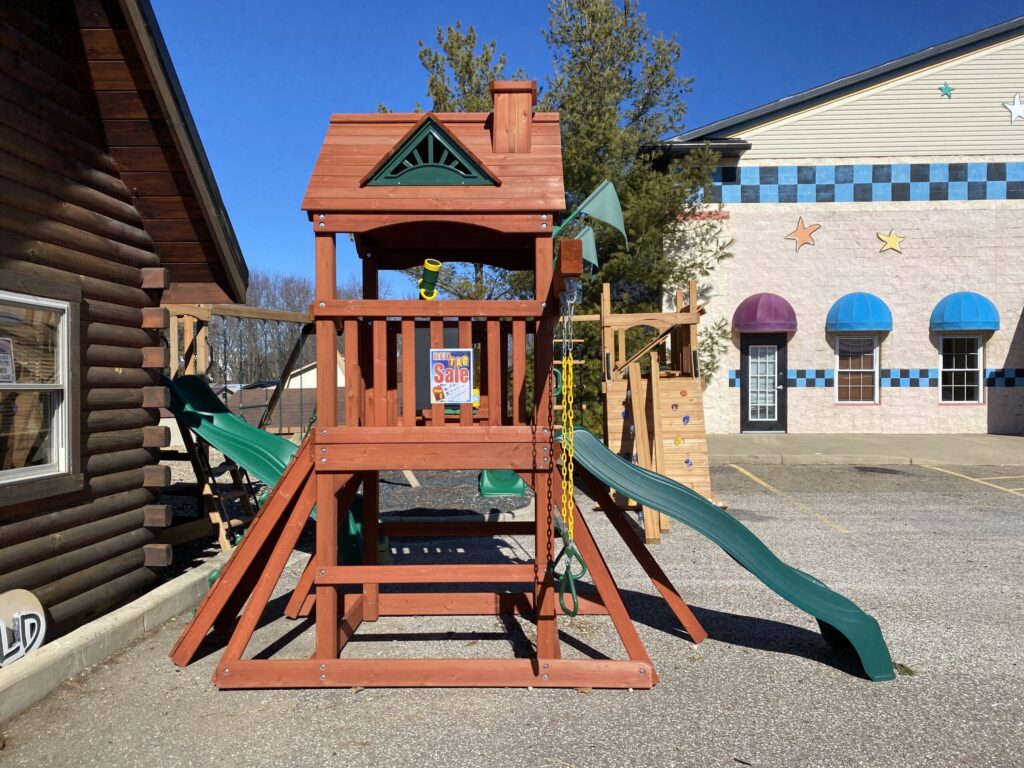 2. Use Visual Deterrents
Visual deterrents can be highly effective in keeping birds away from your swing set. Some options include:
Reflective Objects: Hang reflective objects such as CDs, aluminum foil strips, or old DVDs from the swing set. The flashing and glimmering of these items can deter birds.
Predator Decoys: Place predator decoys like owl or hawk statues near the swing set. Birds will often avoid areas where they perceive a threat.
Wind Chimes: Wind chimes not only create pleasant sounds but also move with the breeze, creating movement and noise that can deter birds.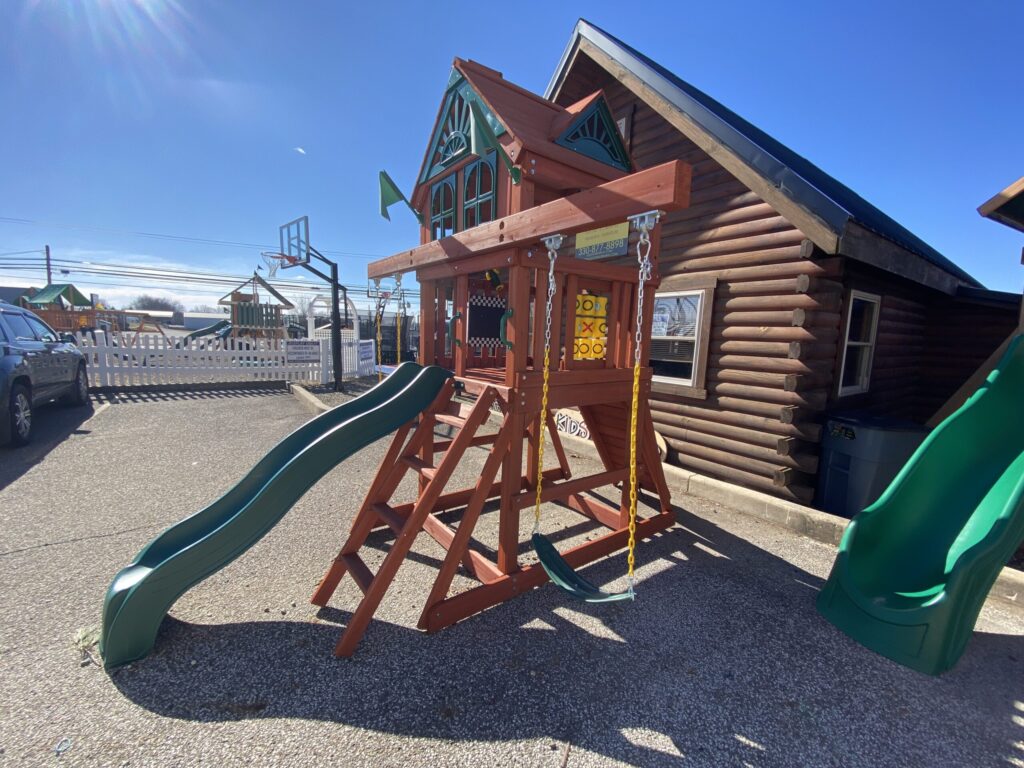 3. Use Netting or Tarps
Covering your swing set with a lightweight netting or tarp when it's not in use can help keep birds away. Make sure the netting is secured tightly so that birds cannot access the structure. Be sure to remove the covering before allowing children to play on the swing set.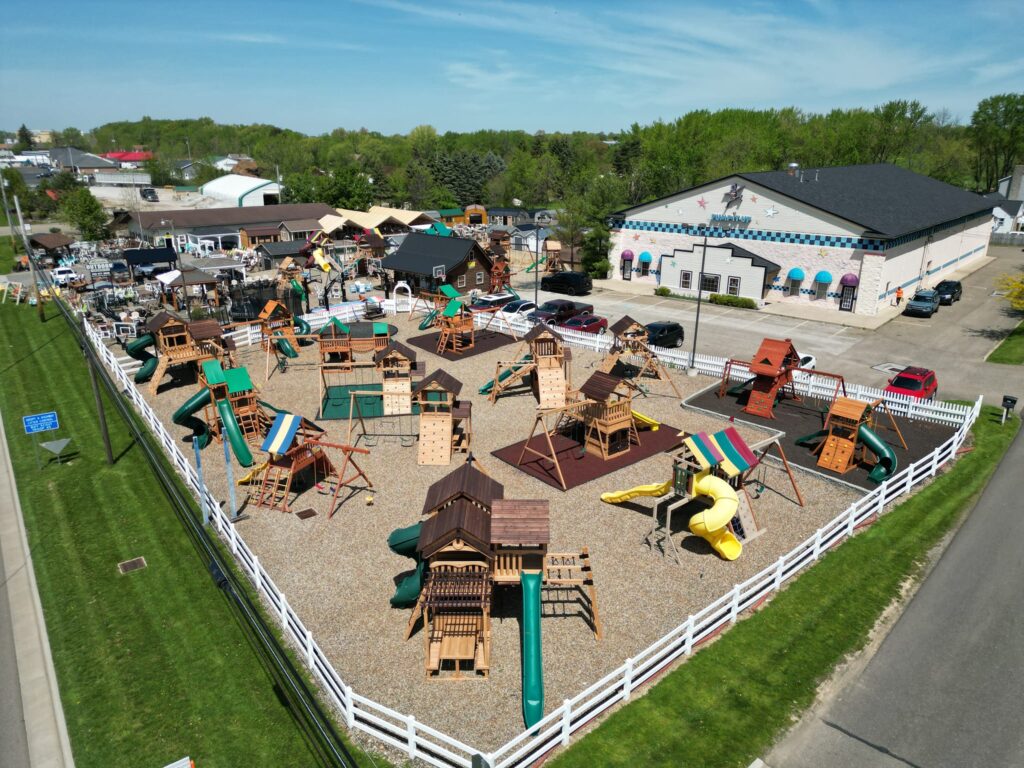 4. Remove Food Sources
If you have bird feeders in your yard, make sure they are placed a reasonable distance away from the swing set. Bird feeders can attract birds to your property, and by moving them farther away, you reduce the likelihood of birds landing on the swing set.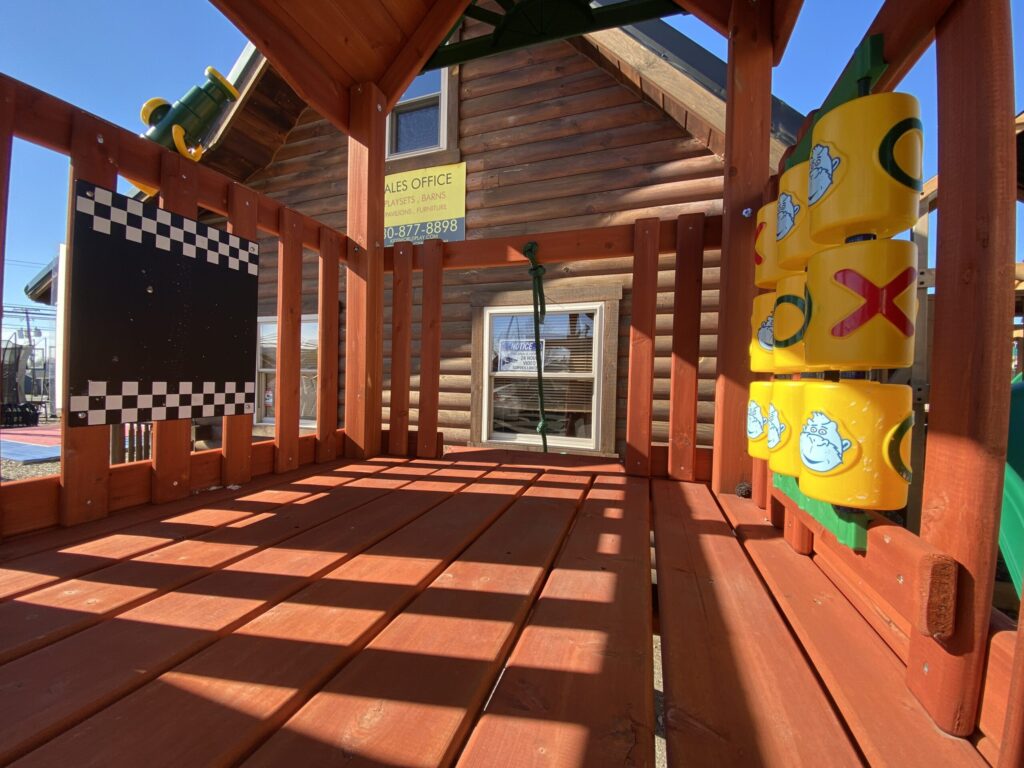 5. Regular Maintenance
Keep your swing set clean and free of food debris, fallen leaves, or other items that may attract birds. Regularly inspect the swing set for any signs of bird droppings, and clean them up promptly using mild detergent and water. We offer maintenance services or installation services for your swing set if you need additional help.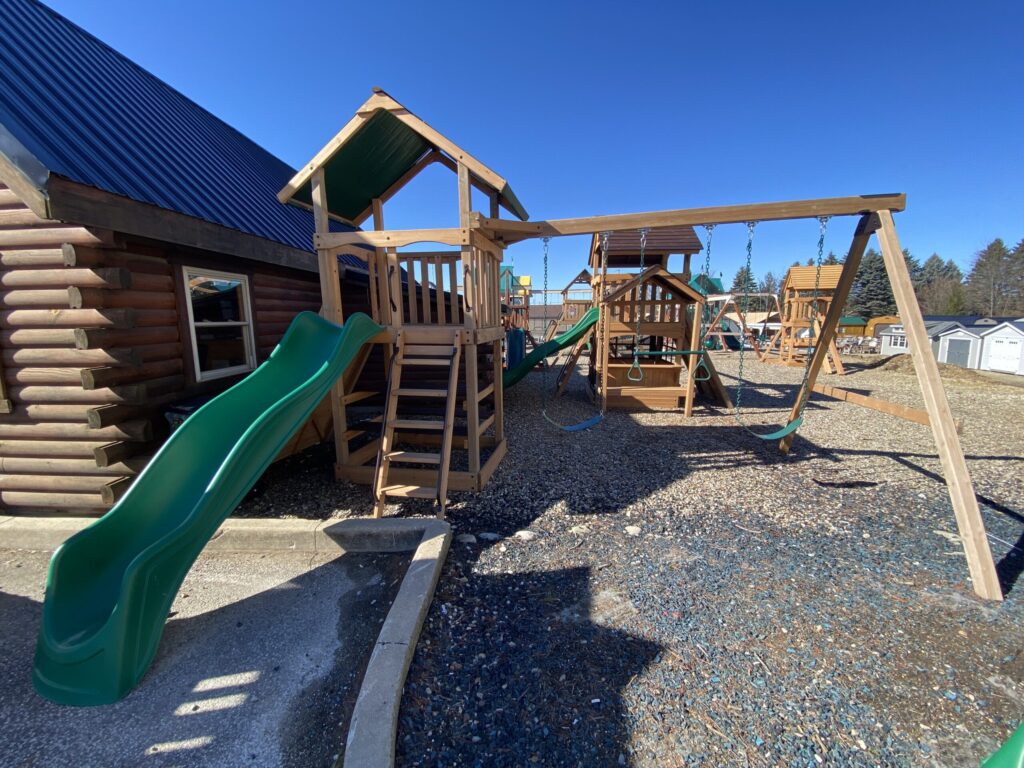 6. Educate Children
Teach your children about the importance of not leaving food or snacks on the swing set. Encourage them to clean up after playtime to prevent birds from being attracted to the area.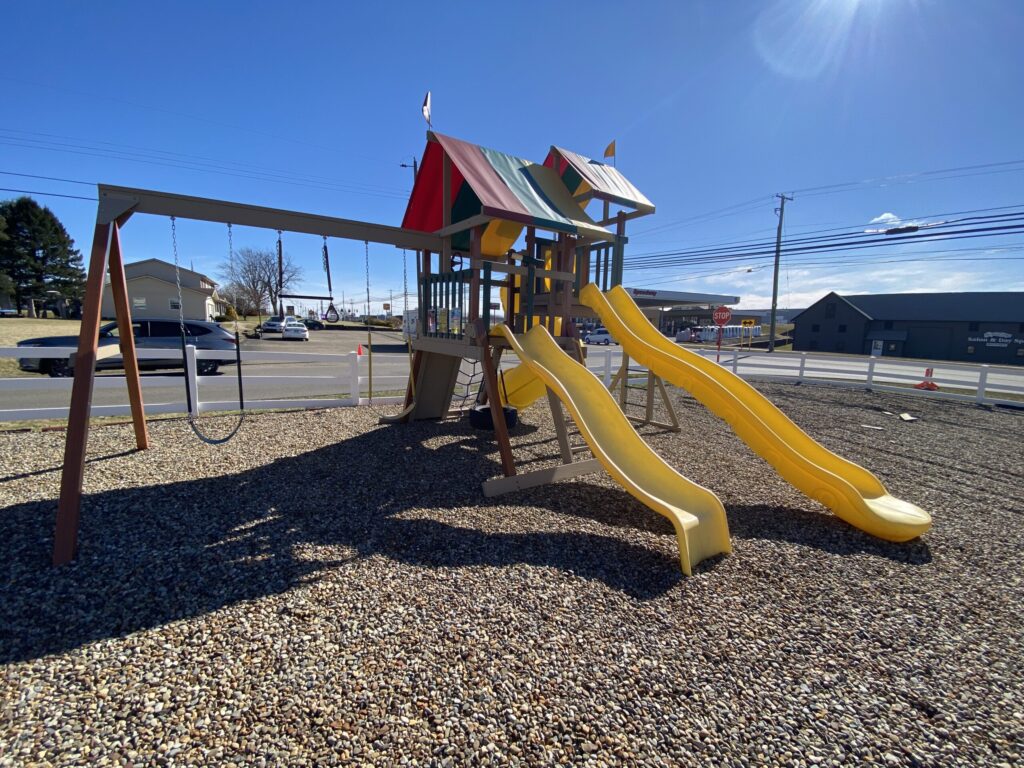 7. Consider Bird-Friendly Landscaping
Choose landscaping plants that are less attractive to birds. Some bird-friendly plants produce berries or seeds that can attract flocks of birds. By selecting alternatives, you can reduce the chances of birds gathering near your swing set.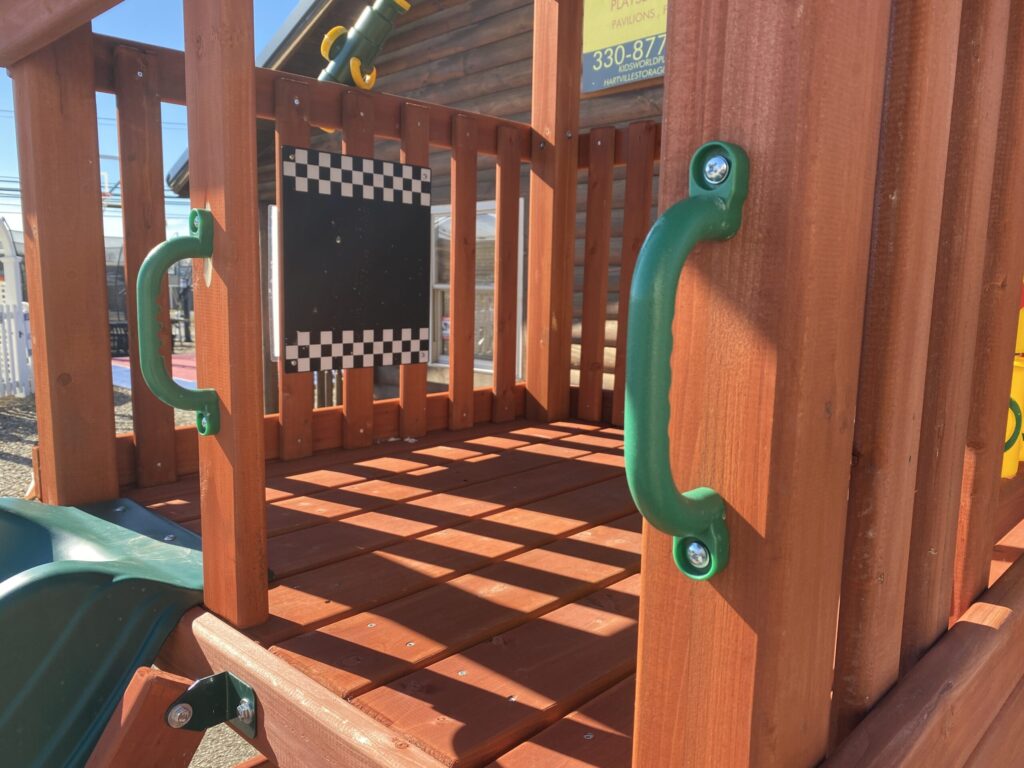 8. Professional Help
If you find that your swing set is continually plagued by birds, you may consider seeking the assistance of a professional pest control service that specializes in humane bird deterrents. These experts can provide guidance and implement measures tailored to your specific situation.
Concluding
By implementing these strategies, you can keep your swing set bird-free while preserving the enjoyment and cleanliness of your outdoor play area. Remember that it's essential to use humane methods to deter birds, ensuring that both your family and the feathered visitors can coexist peacefully in your backyard. Kids World Play Systems is passionate about helping you, but sometimes, it may be just worth calling an expert to discuss getting our feathered friends away from our swing set and most importantly, the children!