How To Use Playground Equipment
Estimated reading time: 6 minutes
As a parent, teacher, or school administrator you want the best for your children. You want them to have fun while they learn vital skills that will help them in life. Playground equipment is an integral part of fostering healthy and creative growth amongst children because it encourages physical activity and cognitive development. Utilizing playground equipment as educational tools can provide numerous benefits besides fun and play; kids also become stronger physically, mentally sharper, gain greater confidence, enhance their creativity, develop better social skills and increase self-esteem. In this blog post we are going to explore how to use playground equipment more effectively as a device for learning by discussing the types of activities that maximize its potential in both education and entertainment scenarios.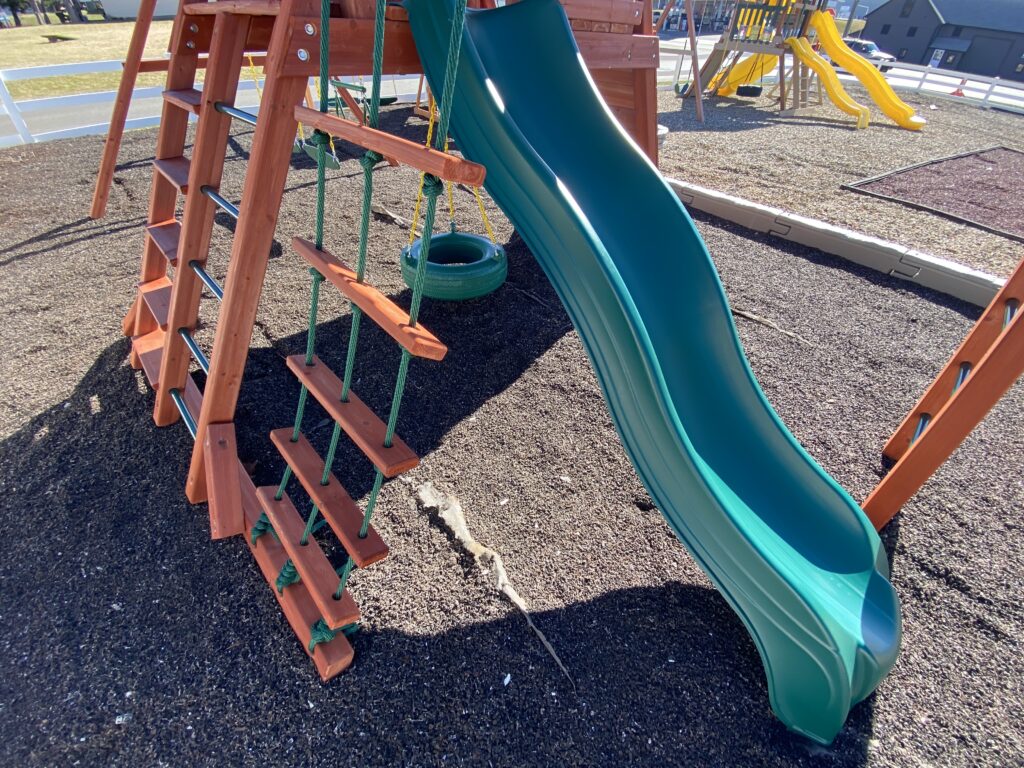 Introducing Your Child to Playground Equipment – Safety First
As a parent, you want your child to have the best experience at the playground. Watching them giggle and play with newfound friends is a heart-warming experience. However, before letting them loose on the playground equipment, it's vital to consider safety first. It's easy to take a safety checklist for granted, but it could prevent accidents from happening. From checking equipment condition to dressing your child appropriately, a safety checklist will give you peace of mind while your child explores the playground. By prioritizing safety, you can brace yourself for the endless smiles and laughter that come with your child's playground adventures.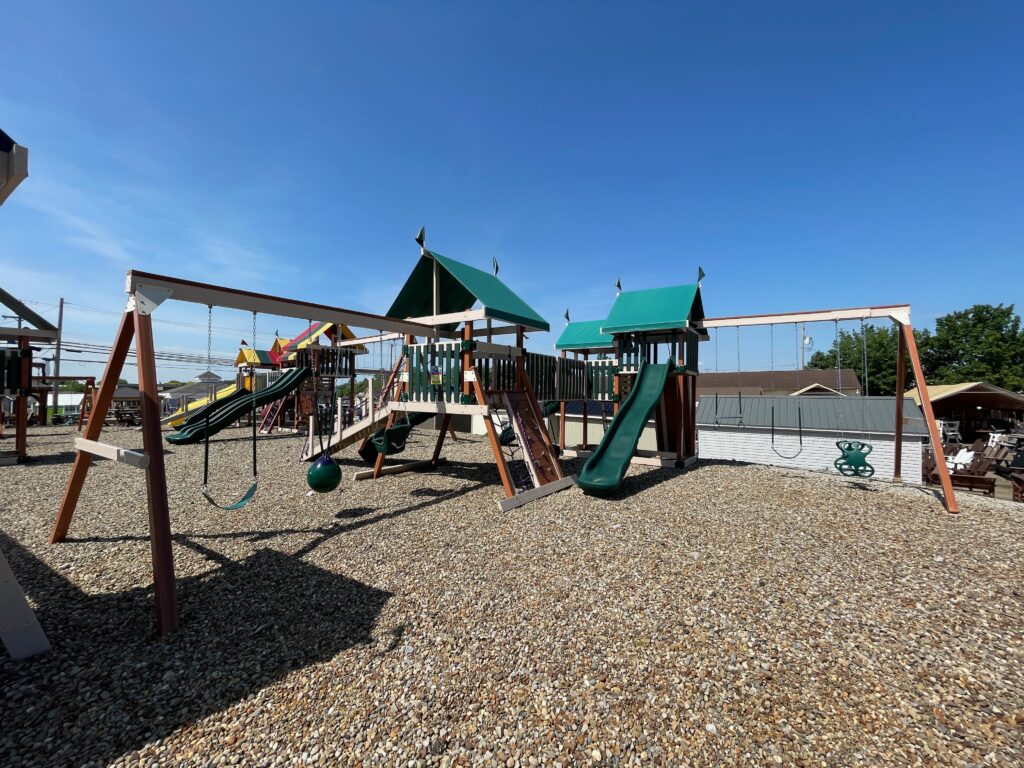 How to Spot Safe Playground Equipment
One of the best ways to ensure your child's safety when they visit a playground is by selecting equipment that has been tested and designed for safety. It is important to check for equipment that has the appropriate cushioning, proper height, and sturdy design. Safe playground equipment is usually made from high-quality materials that can withstand the wear and tear of frequent use. It's also a good idea to check that all equipment is properly secured and grounded. This can help ensure that there is no risk of the equipment tipping over while your child is using it. By taking these precautions, you can rest easy knowing that your child is playing on the safest equipment possible.
Encouraging Outdoor Activity With Swings and Slides
There's something magical about a playground. Children running and laughing, playing games of tag and pretending to be superheroes. It's a place where imaginations run wild and muscles get some much-needed exercise. Swings and slides have been an integral part of playgrounds for generations, and for good reason. Not only are they fun, but they also encourage outdoor activity. When kids are on swings or slides, they're strengthening their muscles, improving their balance, and building confidence. And let's not forget the joy of feeling the wind in your hair as you soar through the air on a swing. It's moments like these that create memories that last a lifetime. So, let's encourage more outdoor activity with swings and slides, and let kids be kids.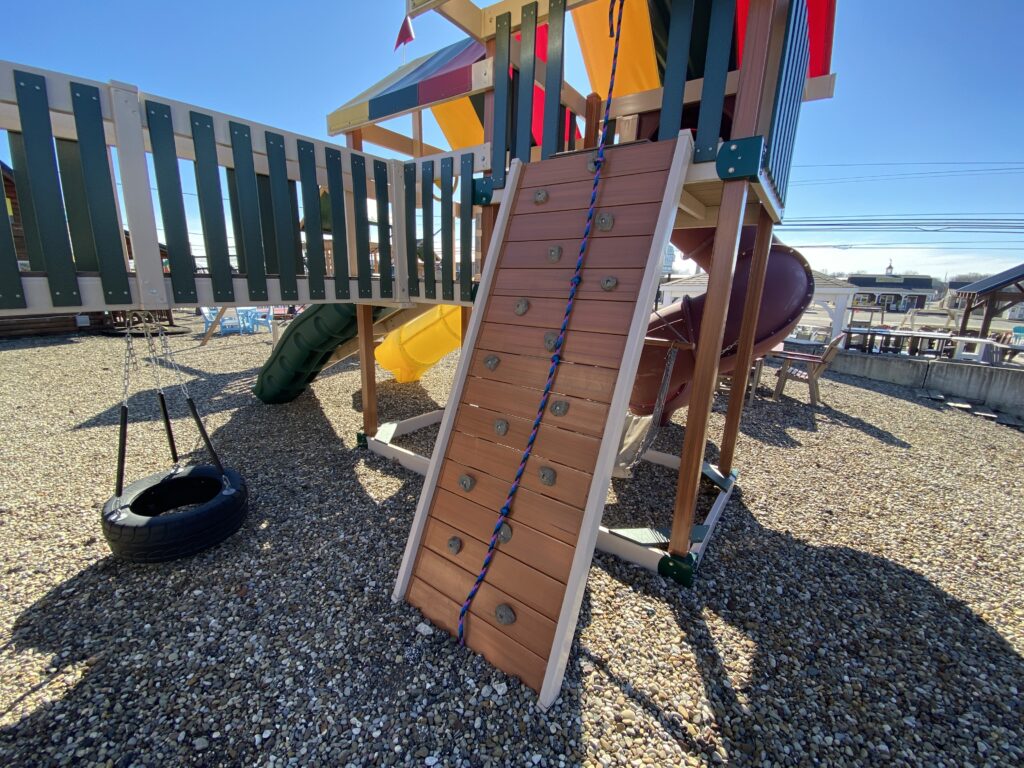 Providing Structured Play with Climbing Walls and Monkey Bars
As children, there's something exhilarating about climbing up a wall or swinging from monkey bars. It's not only a fun way to play, but it also helps kids build strength, coordination, and confidence. That's why providing structured play with climbing walls and monkey bars can be such a valuable addition to any playground or play area. By offering kids the opportunity to engage in these activities in a controlled, safe environment, we're helping them to not only have fun and stay active, but also develop important physical and cognitive skills that will benefit them throughout their lives. So whether it's climbing to the top of a wall or hanging upside down from a set of monkey bars, let's encourage our kids to embrace the challenge and adventure of structured play.
Helping Kids Develop Balance With Rockers, Seesaws, and Merry-Go-Rounds
There's no doubt that kids love to play and have fun, but did you know that playtime can also help them develop important skills? Balance, for example, is a key skill that can benefit kids in all sorts of ways. Fortunately, there are plenty of great toys out there that can help kids build their balance and coordination, and rockers, seesaws, and merry-go-rounds are some of the best. By using these toys, kids can practice shifting their weight and maintaining control of their bodies, which can translate into improved balance not just during playtime, but throughout their lives. So whether your kids love to climb, spin, or bounce, there's sure to be a toy out there that can help them develop better balance and coordination while they have fun!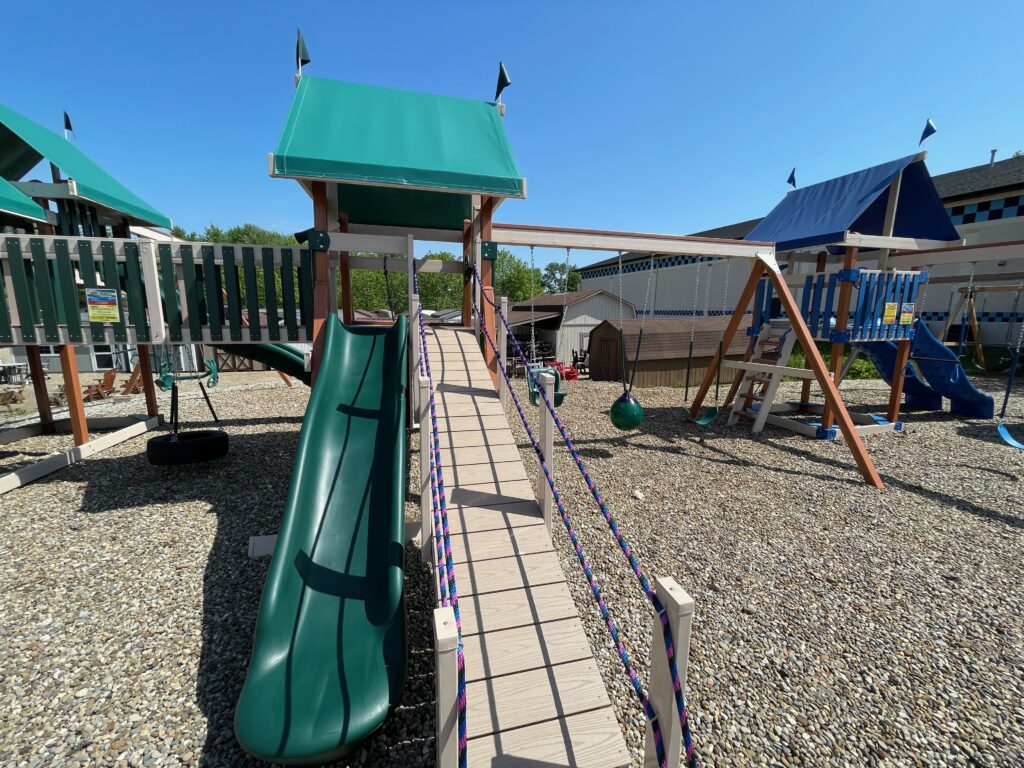 Making Learning Fun With Sandboxes, Water Tables, and Imaginary Play Areas
Education is a vital aspect of a child's life, and it is crucial to keep them engaged and interested in learning. With the help of sandboxes, water tables, and imaginative play areas, children can learn while having fun. These interactive activities enable children to experiment, create, and problem-solve, all while using their imagination. Whether it's building sandcastles, creating waterfalls or pretending to be a firefighter, these activities help children develop their motor skills, problem-solving skills, and social skills, all while having a blast. By making learning enjoyable, children become more curious and invested in their education, leading to a lifetime of success and happiness.
Concluding
Introducing your child to playground equipment can be a great way to help kids develop vital life skills like balance, coordination and physical fitness. From swings and slides to rockers, seesaws, climbing walls and more, there is something for every kid. Being mindful of safety and understanding the various pieces of equipment offered at playgrounds is essential – tips include looking for age-appropriate equipment with soft impact surfaces and footings that are protected from potential hazards like water or debris. Not only do these kinds of fun activities promote physical activity, they also encourage imagination and learning too! No matter what kind of playing experience your family wants, there's sure to be something perfect for them at the playground.