3 Single Slides
2 Roof Units
Rock Climber
Stair Case
Hand Railing
Tube
Tunnel
Snake Climber
Step Raising Climber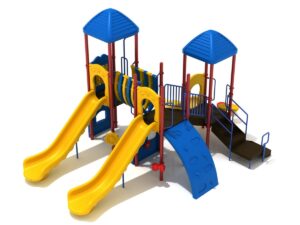 Medina Sets
Look no further than Hoosier Nest by Kids World Play Systems for the very best units possible. Plus, our three different activity panels offer a variety of activities to keep kids engaged. A playground set is a perfect way to keep your children active and entertained. Give us a call today to learn more about our playground sets. Now you may very well be happy with nice industrial playground sets. These really can have all of the kids flock to them. Wanting to play on it all day long and never wanting to leave.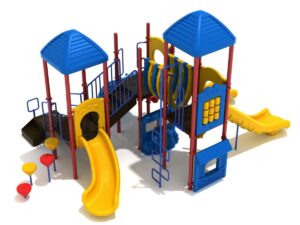 Cleveland Playground 
There is a Gear Panel, which is perfect for younger children who want to exercise their imaginations. You will really enjoy all of the wonderful things a nice industrial playground sets have to offer. There are many things that the kids are going to be able to love and enjoy. Think of them playing with their friends or even family members. Then during a family event, this can be what the kids end up wanting to go and play on. Even if this is an industrial playground sets it can very well be loved and enjoyed by all of those that are around.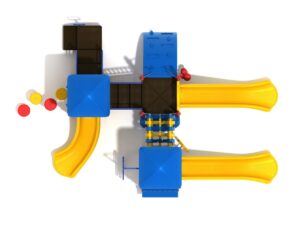 Our Products
Our products are made entirely of superior materials, offering Natural Select, Redwood, Cedar, Poplar, and Poly Lumber. The result is a beautiful long lasting lumber built to last. Our lumber is milled to a smooth surface and edges are rounded to remove sharp corners. After that it is carefully sorted to almost eliminate unsightly knobs and irregular wood grain. Almost all of our items come assembled using only highest quality galvanized, stainless steel or plated hardware.
Satisfaction Guaranteed!
If for any reason you are dissatisfied with a purchase you may exchange it for equal or greater value item within 10 days. Large items may such as playsets, storage buildings and gazebos, due to their custom nature, will be subject to a 15% restocking fee.
Payment & Delivery Information
Payment must be made in full at time of sale for items picked up. For items to be delivered we require a 30% deposit with the balance due on delivery and installation. We accept cash, checks, and major credit cards or debit cards. Also 0% interest financing available with approved credit. Professional delivery and installation are available in all products. See price list for charges.
Visit Our Locations Today