Featured Product: The Panda Swing Set
Estimated reading time: 2 minutes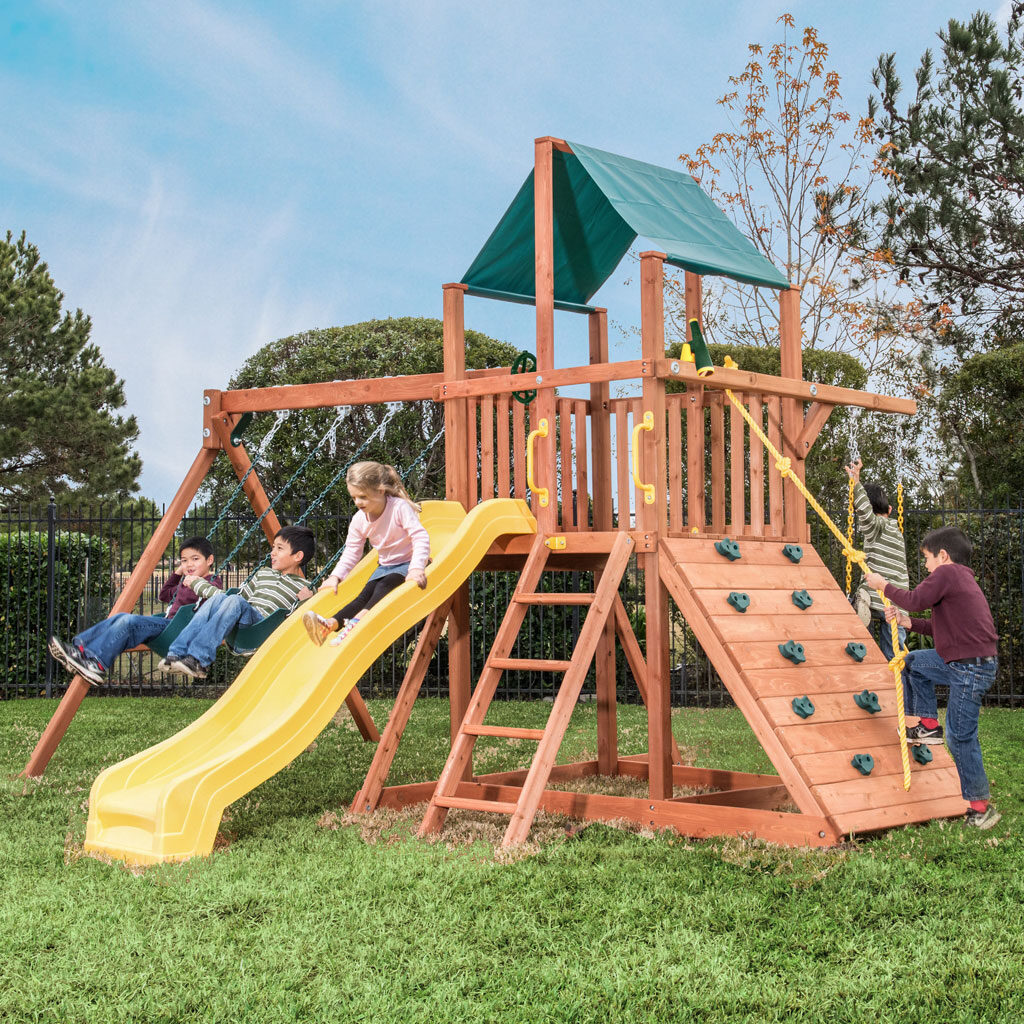 An Amazing Swing Set
The Panda is a very well-equipped compact swing set. The 4-foot-high deck height is the perfect size for young children. The Panda Swing Set is one of our top sellers, and it features a built-in full-width Rockwall, 8-foot wave slide, 4-foot ladder, three-position swing beam with two belt swings, and a trapeze bar. Additional features include a steering wheel, ladder handles, two flags, and a telescope. Standard configuration comes included with a green vinyl canopy on this all-cedar swing set. The Panda is a modular unit with multiple add-ons such as monkey bars, a wood roof with and without window panels, and fully enclosed tube slide options. All Pandas come treated with a child-safe water-based cedar color stain and a 10-year limited warranty on all the lumber.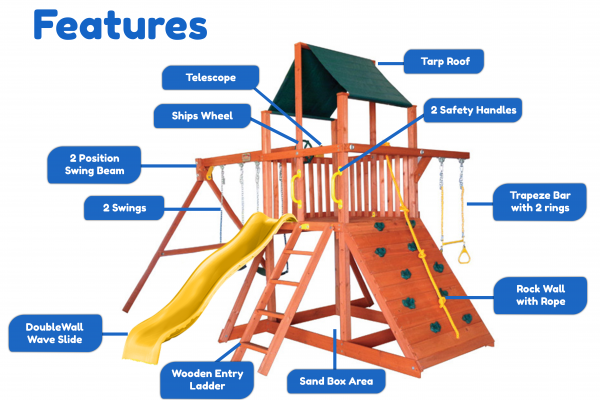 Our Panda 2 is another very well-equipped compact swing set. Its 4-foot deck height is another favorite with younger children. Its sturdy construction with full-size built-in Rockwall is excellent for extra stability. Panda 2 swing set features are a heavy-duty double-walled wave slide, climbing assist rope for the Rockwall, adjustable 4-foot ladder with grab handles, two-position swing beam with two standard belt swings, and a rear fort mounted trapeze arm with a trapeze bar and rings. Additional standard features include a steering wheel, telescope, and heavy-duty canopy. All Panda 2 units come standard in all green accessories, green canopies, and yellow slides. These cedar sets come complete with child-safe water-based redwood tinted stain and a five-year limited warranty against structural failure due to warping, rot, insect damage, or decay.
Request a Quote if you are interested in one of our best selling swing sets.