Is It Cheaper To Buy Or Build a Swing Set
Estimated reading time: 5 minutes
The decision to add a swing set to your backyard is an exciting one, promising endless hours of outdoor fun and adventure for your children. You might just be wondering is it cheaper to buy or build a swing set. Or to rephrase, is it cheaper to build or buy a swing set. To rid ourselves of this riddle, lets go over the factors of what makes it better for you in the long run.
However, as you embark on this journey, a crucial question arises: should you buy a prebuilt swing set or build one from scratch? While both options have their merits, this article makes the compelling case for buying prebuilt swing sets. We'll explore the reasons why prebuilt sets can be a more cost-effective and convenient choice, saving you time, effort, and potential headaches along the way.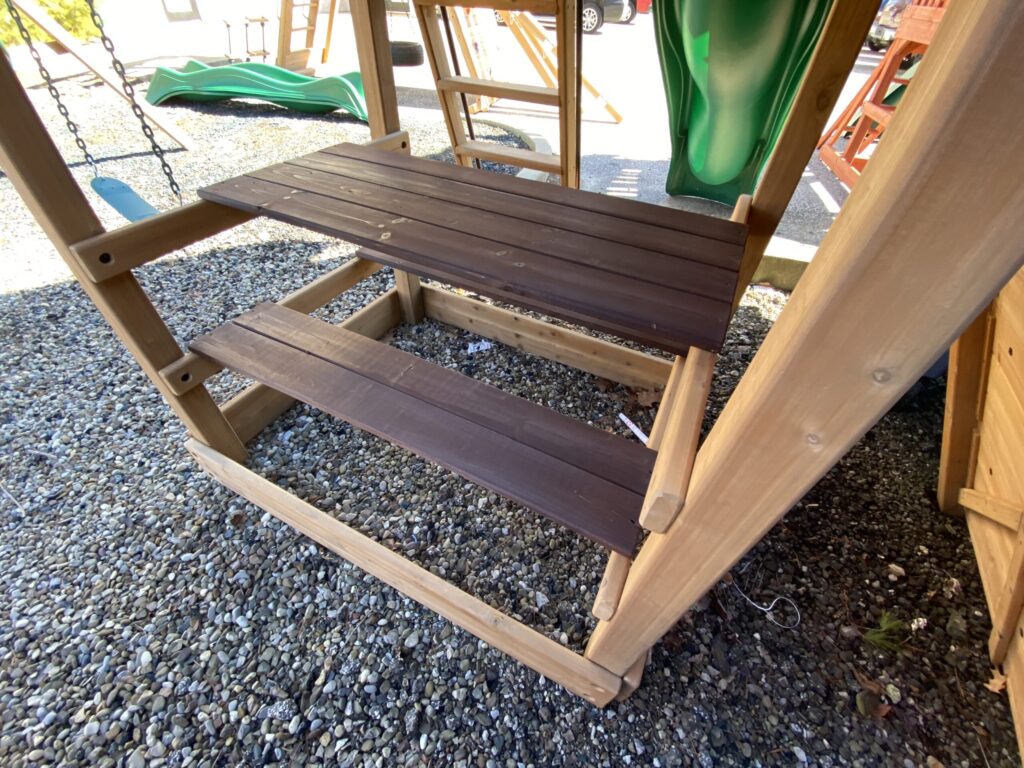 1. Time is of the Essence:
Building a swing set from scratch is a time-consuming endeavor. It requires planning, measuring, cutting, drilling, and assembly—all of which demand a significant time investment. Prebuilt swing sets, on the other hand, arrive ready for installation. You can have your swing set up and ready for play in a fraction of the time it would take to build one.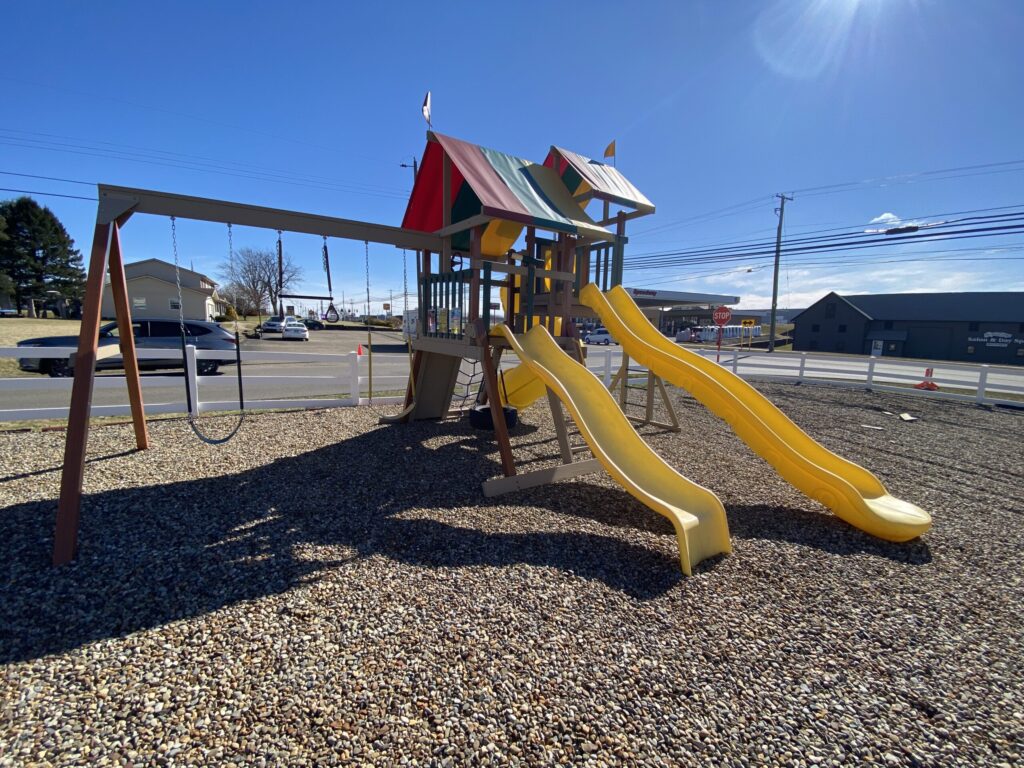 2. No Specialized Skills Required:
Constructing a swing set from scratch may necessitate carpentry skills, specialized tools, and knowledge of structural engineering to ensure safety. With prebuilt sets, you don't need to be a DIY expert. The manufacturer has already taken care of the design, engineering, and construction, providing you with a safe and functional playset.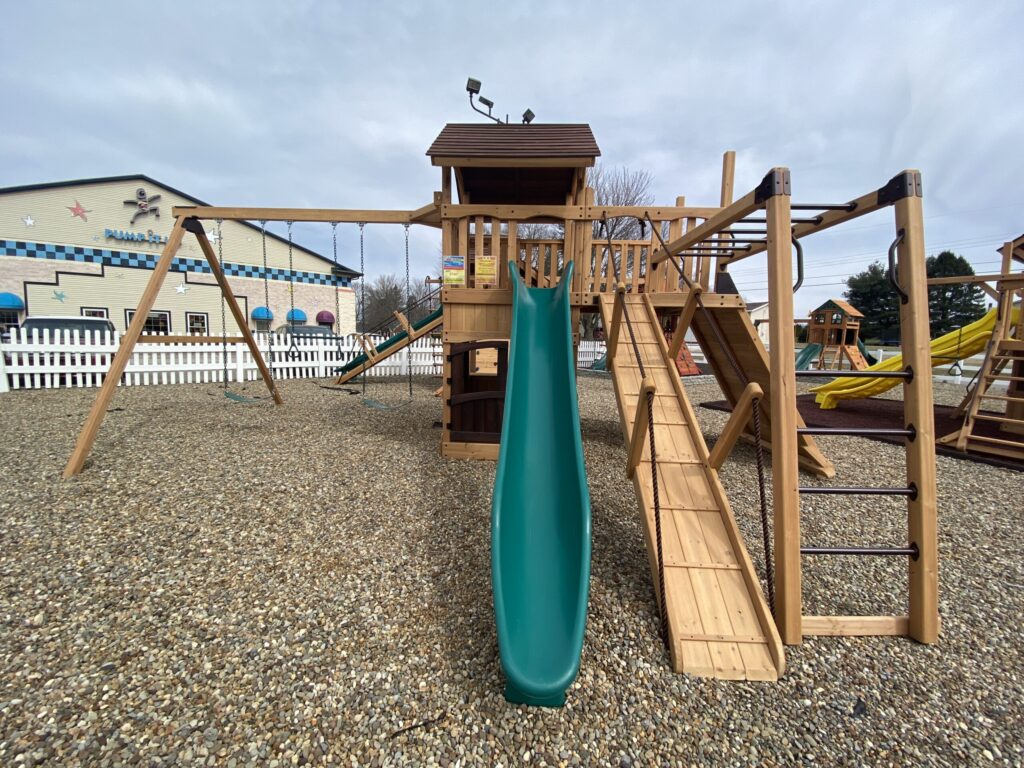 3. Cost-Efficiency:
At first glance, building a swing set from raw materials may seem cost-effective. However, when you factor in the expenses for lumber, hardware, specialized swing set components, and tools, the costs can quickly escalate. Prebuilt swing sets are competitively priced and often include all necessary components, making them a cost-efficient choice.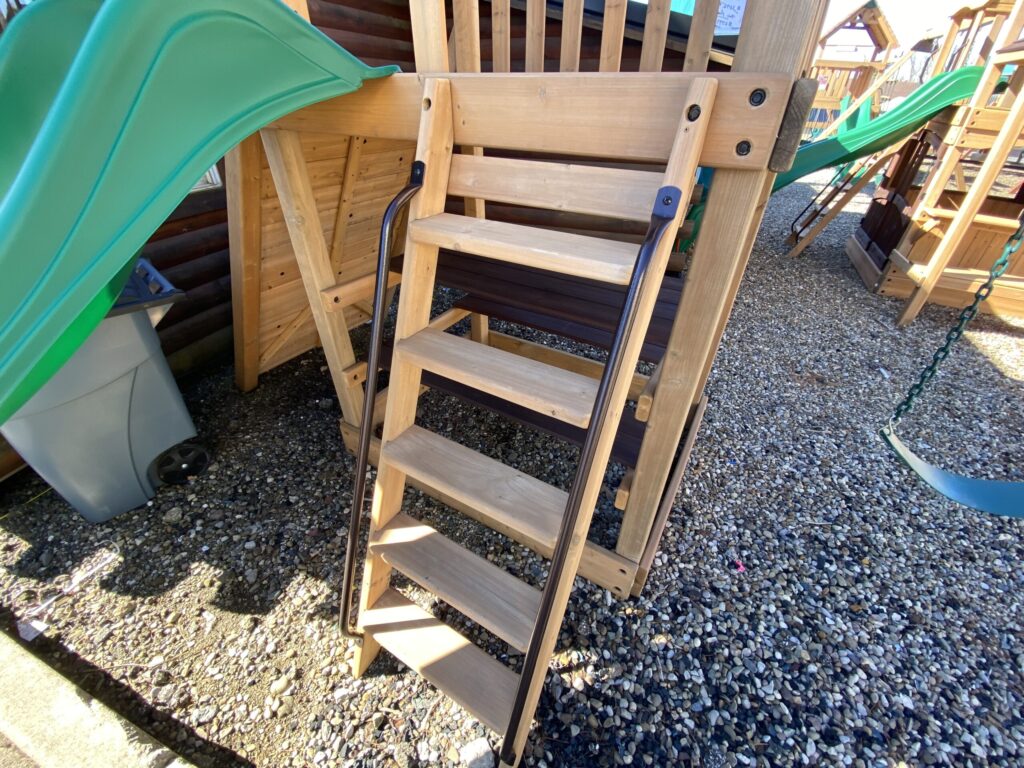 4. Reduced Margin for Error:
DIY swing set construction can be prone to errors and mistakes, which can compromise safety and functionality. Prebuilt swing sets undergo rigorous quality control during manufacturing, ensuring that they meet safety standards and function as intended.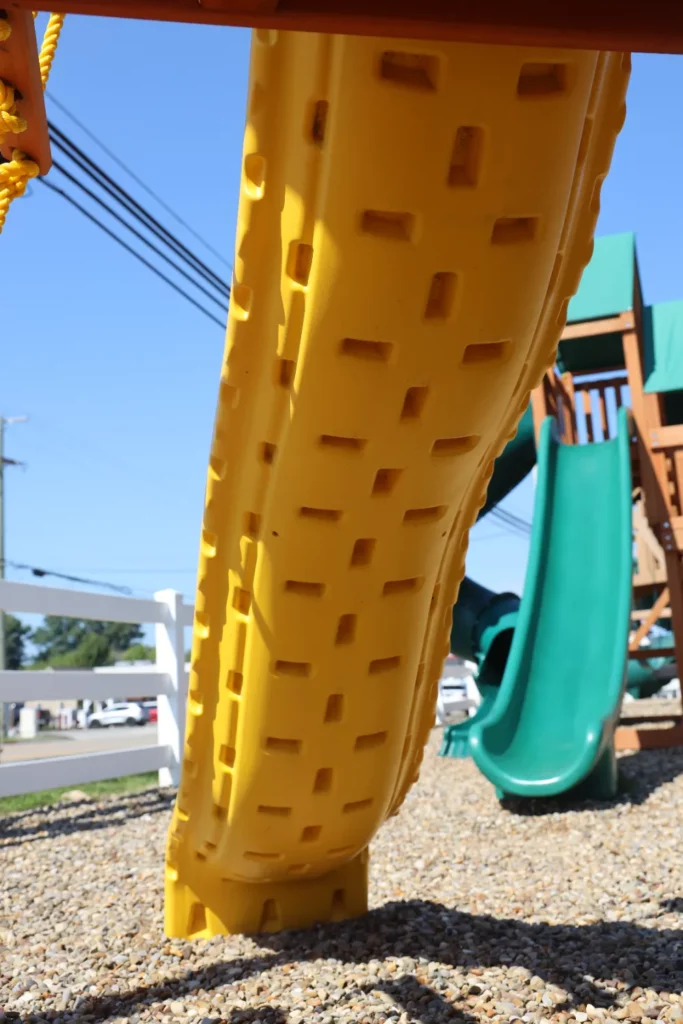 5. Warranty and Customer Support:
Most prebuilt swing sets come with warranties and customer support. If you encounter any issues or need replacement parts, you can rely on the manufacturer for assistance. DIY-built swing sets lack this level of support, potentially leaving you to address any problems on your own.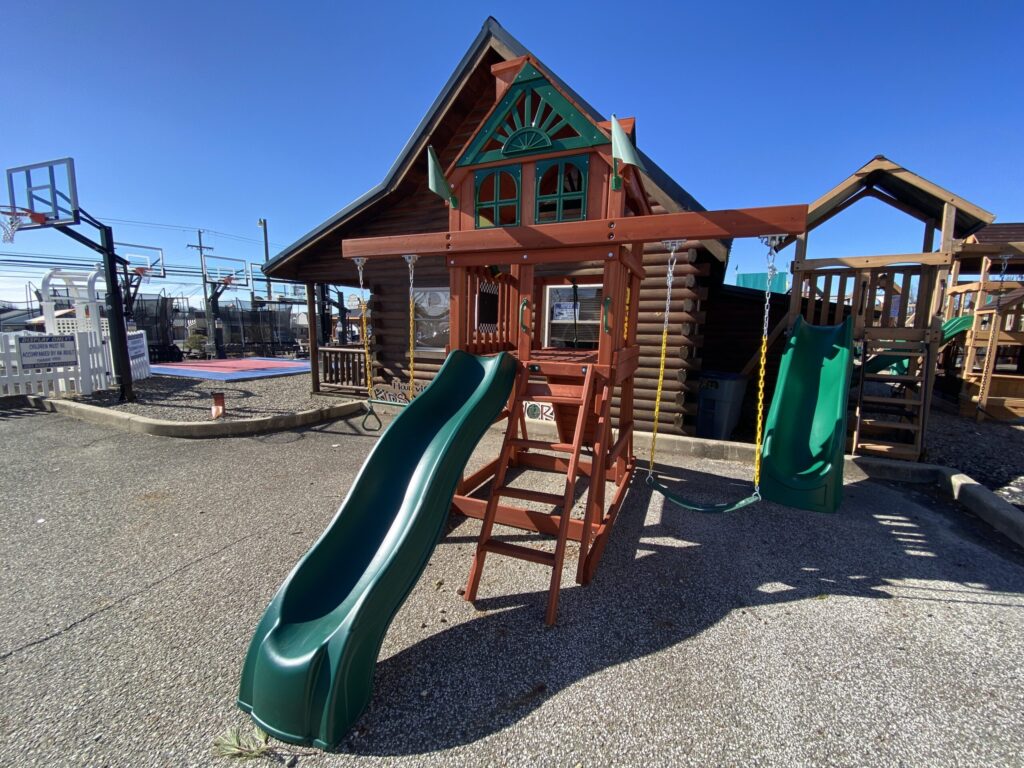 6. Safety Assurance:
Ensuring the safety of your children is paramount. Prebuilt swing sets are designed and manufactured to meet safety standards, minimizing risks associated with structural weaknesses or improper assembly.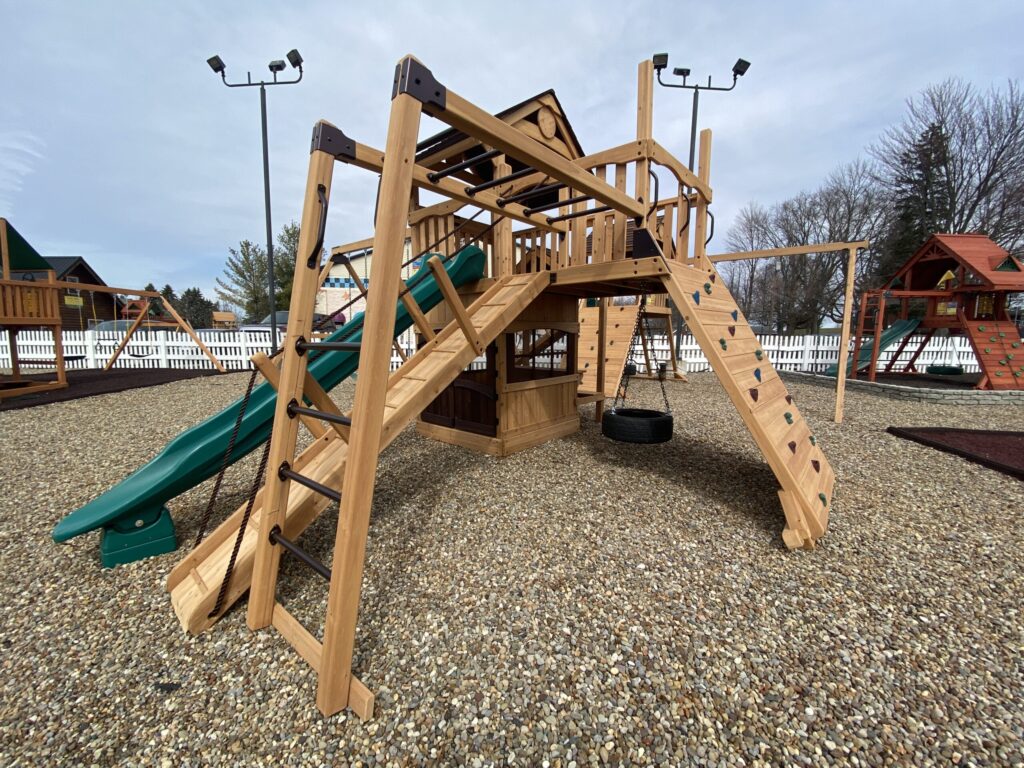 7. Convenience and Options:
Prebuilt swing sets offer a wide range of options, from simple sets to elaborate play structures with multiple accessories. You can choose a set that suits your space, budget, and children's preferences without the hassle of sourcing individual components.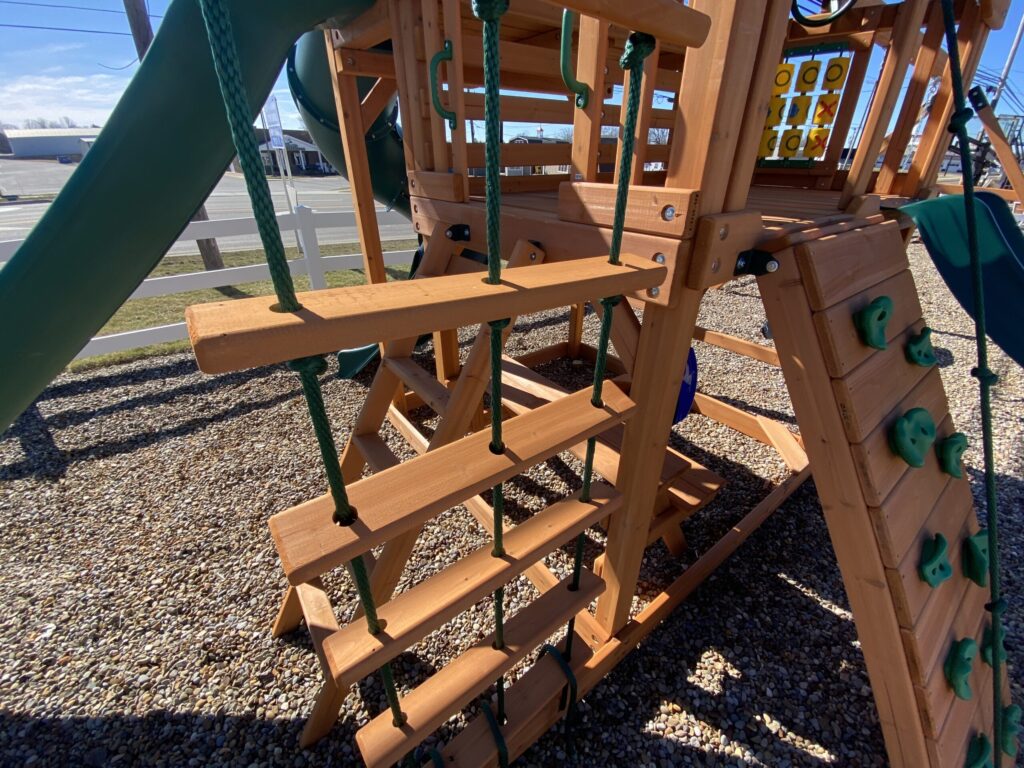 In Conclusion:
While the allure of a DIY swing set project may be appealing, the convenience, cost-efficiency, and safety assurances of prebuilt swing sets make them a compelling choice. By opting for a prebuilt swing set, you can save valuable time and effort, have peace of mind knowing it meets safety standards, and provide your children with a delightful outdoor play experience. Ultimately, the decision to buy a prebuilt swing set ensures that your family can enjoy quality time together without the added stress of construction and potential pitfalls along the way. Is it cheaper to buy or build a swing set? Now its up to you to come up with your interpretation on what works best for you. We sell prebuilt swing sets and we build swing sets as well. If you have the need, let us know today as we have plenty of in stock swing sets for sale.