Pirate Ship Wooden Playground
There's nothing quite like a pirate wooden playground for the backyard. Kids will have hours of fun climbing, sliding and swinging on this pirate ship-themed playground set. Plus, it's sure to be a hit with the adults too! It is summertime, and what a perfect time to play pirates! With the humid weather taking over, these kind of poly playground sets are perfect to add to your property. The kids will love these playground sets.
The Perfect Time For a Pirate Ship Wooden Playground Set
Estimated reading time: 3 minutes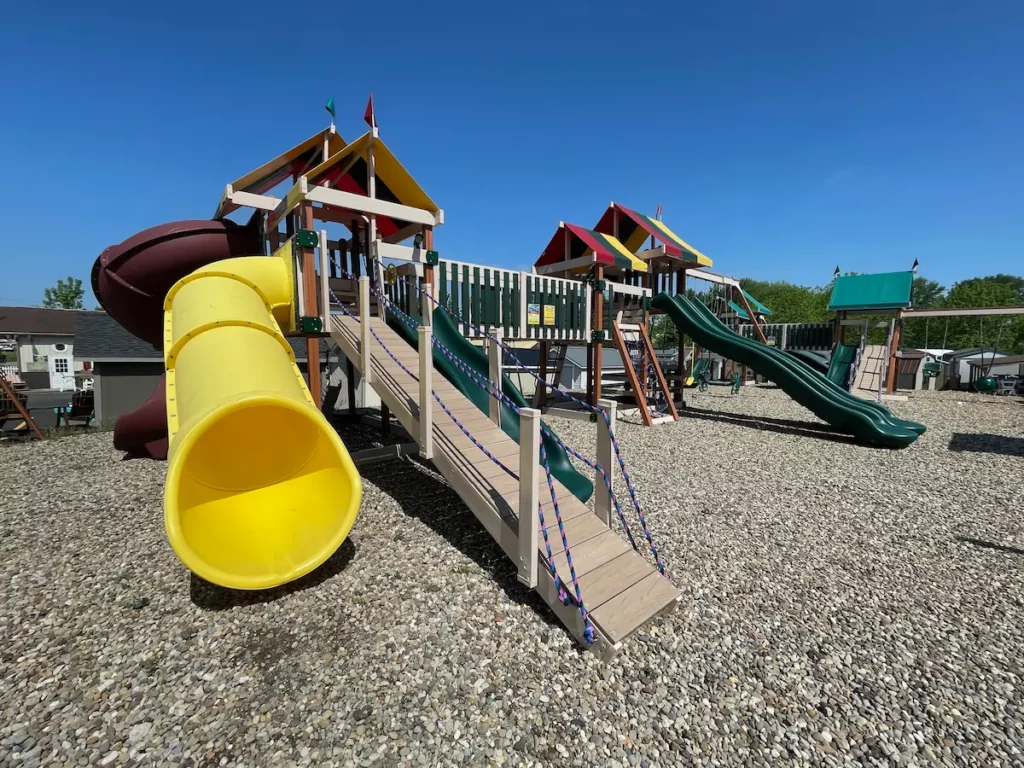 Wooden poly pirate ship playgrounds are a great addition to any backyard. They're perfect for kids who love to pretend they're sailing the high seas, searching for buried treasure. And, they're a lot of fun for adults, too!
The pirate ship poly wooden playgrounds come in all shapes and sizes. Some are small enough to fit in a corner of the yard, while others are large enough to accommodate multiple children. No matter what size you choose, your pirate ship playground will be a hit with the whole family.
Wooden Ship Playground
How fun can a pirate ship wooden playground be for the backyard? We think it is pretty cool! The Kids World Play Systems wooden swing set is perfect for kids who love to play pirates. It has all the features that kids would want in a pirate ship, including a crow's nest, cargo netting, and of course, a swinging plank.
There's something special about a wooden pirate ship playground. Maybe it's the way they look like they're ready to set sail on a grand adventure. Or maybe it's the way they evoke a sense of childhood fun and imagination. Whatever the reason, kids love them!
If you're looking for a great backyard addition that will keep the kiddos entertained for hours on end, consider a wooden pirate ship playground set. These sets come complete with everything your little ones need to have a blast, including slides, ladders, and plenty of places to explore. Plus, they're built to last – meaning you'll get years of enjoyment out of them.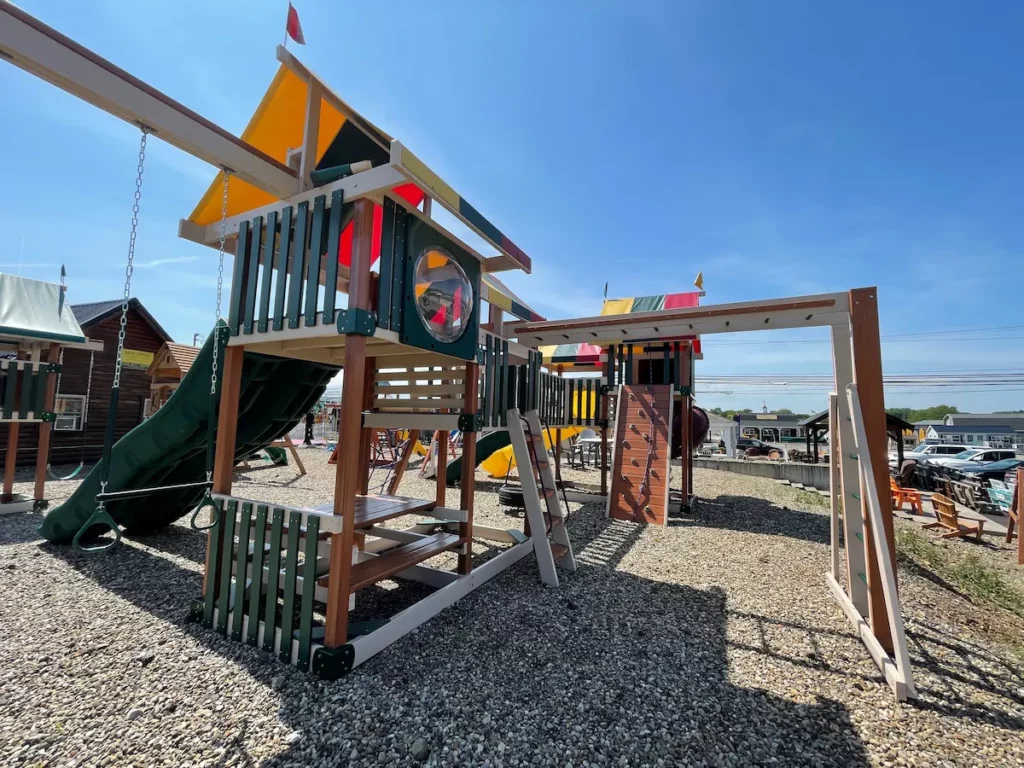 Wooden Swing Sets Perfect For Adventure
This wooden swing set is perfect for any backyard, and it's sure to keep the little ones entertained for hours on end. With a variety of features and plenty of room to play, this pirate ship is the perfect addition to any home.
We are always on the lookout for adventure, but also want to ensure the safety of your children by providing the best product and information, so you know how the young crew can remain safe during their venture looking for the gold in the backyard. Adding rubber mulch (even blue keeping true to the theme) is perfect for ensuring your children are safe from any accidents.
If you have questions about this particular swing set or just ideas for fun in your backyard, let us know.